Weekly Roundup July 15 2016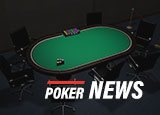 Pennsylvania Online Poker Chances Increase
A $100 million increase in tax revenues is a part of a Pennsylvania budget.  This includes money generated from online gambling sites potentially regulated by the state.  Online poker and casino games have not yet passed the legislature but that did not stop the proposal of these funds in the annual budget.  The discussion of online gambling in Pennsylvania is expected to start again in September.
Real Gaming Appears Dead
Real Gaming, the regulated Nevada poker site owned by South Point, appears to be unofficially out of business.  The site encountered two outages in the past week.  After the second one, all cash games and tournaments were removed from the lobby.  Three new cash game tables were added.  The lowest limit is $100/$200, an absurd level considering most of the little action Real Gaming had was pennies.  A Real Gaming rep stated that the site was under going maintenance.
Real Gaming never managed to become relevant in the Nevada online poker market.  Its share was never more than one or two percent.  The few action it has seen in recent months revolved around freerolls and guaranteed tournaments, which are no longer offered.  Safest Poker Sites has not recorded a cash game during our log ins to the site since March.  That was a three handed micro limit game.
New Jersey Online Casino Revenue Break Record
New Jersey online casinos posted a combined win of $14.4 million in June.  This was the highest number ever recorded.  New Jersey online casino revenue has broken a record in eight of the last nine months, according to USPoker.
Online poker did not match this performance.  June rake was just under $2 million, the lowest number since November 2015.  PokerStars appears to have lost its newness factor as its revenue dropped 32 percent.