Weekly Roundup July 19 2013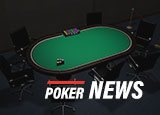 New Winning Poker Network Software
The biggest news this week is the release of the new Winning Poker Network software. The new software adds advanced ring game filters, including the ability to filter out Bad Beat Jackpot and TheBeast tables. The tables also come with a complete redesign. Players may not sit out at one table or all tables either immediately or when the big blind comes around. Unfortunately for some players, there is no way to opt out of the Bad Beat Jackpot and TheBeast tables. Players are very excited about the new software, especially when compared with the previous version that players complained about often. Winning Poker Network skins include Americas Cardroom and True Poker. It is the fourth largest U.S. facing online poker network.
Senate Subcommittee Hearing Was False Alarm
The Senate Hearing in front of the Subcommittee on Consumer Protection, Product Safety and Insurance. There was no specific bill discussed. The bill was a discussion on how Congress should act to protect online gamblers. Some of the discussion was based on how more regulations are needed to restrict online gambling. Many senators on the subcommittee agreed that further regulations are needed to protect Americans.
Full Tilt Claims Administrator Says Payments Could be Year Away
Garden City Group, the claims administrator for Full Tilt Poker victims, told Cardplayer.com that it will not be able to pay players for at least a year. That is due to the lack of direction from the Department of Justice. Players that are looking to collect money lost in the Full Tilt Poker fraud should sign up at Full Tilt Poker Claims. This interview may have been given to Cardplayer after the Garden City Group decided to beg its Twitter followers to vote it as the best claims administrator in the New York Law Journal.
Venetian Boycott Planned This Week
Nolan Dalla is calling on a boycott of the Venetian due to its majority owner Sheldon Adelson's crusade to ban online gambling. Dalla demands that Adelson recant his statement that poker is not a game of skill. Should Adelson declare poker to be a game of skill, which appears to be extremely likely, then a boycott of the Venetian poker room is scheduled between July 22 and July 26, 2013.