Weekly Roundup July 25 2014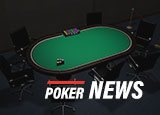 PrivateTable Still Not Live
The Santa Ysabel tribe announced that it would go live with real money online poker through its PrivateTable brand in California two weeks ago.  This still has yet to happen.  The site is live for play money.  Its payment processor FinPay was taken offline. FinPay relaunched with a new website this week.
Online Poker Report spoke with PrivateTable this week. It still plans to go live in the near future.
Online Poker Helps Revenue Recover
Online Poker Report compiled information that refutes the claim online poker can cannibalize live casino revenue.  According to the report, New Jersey's revenue is nearing its 2007 peak.  Nevada's poker revenue has also improved since the 2013 launch of online poker in the state.
Delaware Poker Revenue Collapses
The online poker revenue at Delaware's three regulated poker sites was the lowest in history during June.  Poker rake came in at just $25,607.  There was some good news.  Online casino win posted its second best month ever.  Delaware Poker averages just six players, according to Pokerscout.com.
Merge Gaming Account Restrictions
The Merge Gaming Network will now limit players to just one account on the entire network, according to a report by Professionalrakeback,com.  This will help the network in multiple capacities.
First, some players are restricted to playing just 2-4 tables at a time.  Some players get around this by opening accounts at multiple Merge Gaming skins after an account gets restricted.  Players can also work around the maximum withdrawals by making an account on multiple skins.  All of this will end under the new policy.
It appears that the first account created on the network will be the only one allowed.  All others will be closed.