Weekly Roundup July 8 2016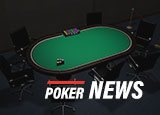 World Series of Poker Online Event Deemed Success
The World Series of Poker Event #66 started Friday.  It is the Second Annual Online Bracelet Event.  The buy-in was $1,000.  The tournament drew 927 entries.  This included players that were able to reenter or late register for the first four hours.  There were 320 rebuys.  Any player in Nevada that is 21 years of age and older could play.  The tournament will run online until it is down to six players.  It will resume live on July 11 at Rio.
Problems Continue at Real Gaming
Real Gaming is South Point's regulated online poker site in Nevada.  The site has struggled with a lack of marketing and some of the worst online poker software in history.  The problems continued this week when the site failed to update its security certificate.  It expired on Wednesday and the site went offline.  It took two days, but the site is live again.
Few players noticed the outage at Real Gaming.  There are never cash games running.  There are a couple of tournaments each day with a small guaranteed prize pool.
Daily Fantasy Sports Sites Asked to Leave Delaware
The Delaware Legislature failed to pass a bill that would have legalized daily fantasy sports sites in the state.  The state legislature adjourned on June 30.  Delaware Attorney General Matt Denn sent cease and desist letters to DraftKings, FanDuel and Yahoo.  The demand letters insist that these three sites leave the state immediately because daily fantasy sports violate state law.