Weekly Roundup June 1st 2013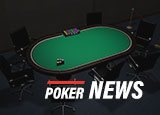 WSOP Download Available
The WSOP.com download is now available. The games are play money for now as the software is being tested. There is a Windows version available at this time. There was also a Mac version but there was an unfortunate bug that allowed a small number players to download the Mac version and play for real money. Real money play is expected to launch in the next month. WSOP hopes to go live before the $10,000 Main Event. The World Series of Poker is currently underway at Rio in Las Vegas.
California Online Poker Bills
There are now a total of three online poker bills under consideration in California. Senate Bill 51 was introduced in December. Two bills sponsored by tribal gaming interests were recently submitted for consideration. One is SB 678. The other is the Internet Poker Consumer Protection Act of 2013. The two bills would only allow for online poker. There would be no casino games allowed. The bills also call for only intrastate online poker. One bill goes so far as to demand that California opt out of any federal bill should one pass.
Federal Bill to be Introduced
There will be another attempt to legalize online poker at the federal level in the coming months. Representatives Joe Barton (R-TX) and Peter King (R-NY) are the sponsors. Representative Barton proposed a similar bill in 2011 that died. As with previous bills, only online poker would be legalized and states would have to opt into federal framework. The last attempt to regulate online poker at the federal level died in 2012. The Reid/Kyl bill failed to ever reach either chamber floor for a debate or vote.