Weekly Roundup June 5 2015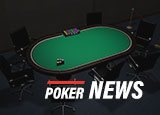 Negative Ad Campaign Against PokerStars Stars in California
The Viejas Band of Kumeyaay Indians started a negative ad campaign against PokerStars in California this week.  The commercials are currently airing on radio stations in the state.  The advertisements take shots at the involvement of PokerStars in Black Friday and an insider trading probe.  It also goes on to use words like "conmen" and "corrupt", alluding to past PokerStars' behavior.
The Viejas Band of Kumeyaay Indians and other tribes in California are opposed to the inclusion of PokerStars in the state's regulated online poker market.  This tactic is seen as one that moves opposite from what was thought to be a more neutral stance on AB431, a California bill that would legalize and regulate online poker in the state.
Sixth Pennsylvania Gaming Bill Introduced
Senator Kim Ward and Sen. Robert Tomlinson, Sen. Elder Vogel, Sen. Joseph Scarnati introduced a sixth gaming bill in Pennsylvania during this legislative session.  The bill would make changes to several casino policies, including removing casino admission fees from resorts and altering alcohol serving hours.  The bill would also allow all licensed casinos in Pennsylvania to offer Internet gambling. The memorandum announcing the bill does not specify if that means just poker or if casino games would also be included.
More Full Tilt Payments Made
The Garden City Group announced a round of new payments this week.  The claims administrator paid 2,000 players totaling $4.3 million, according to a statement by Garden City Group.  This brings the total percentage of claims paid to 87 percent.