Weekly Roundup June 6 2014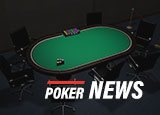 California Online Poker Bill Update
There were two stories this week pertaining to California online poker.  A total of 13 tribes submitted a letter to California online poker sponsors that included a 50-page bill.  This proposal included a bad actor clause that would exclude any person or company that accepted U.S. players after December 31, 2006.  It also included a clause that stated if a court ruled the bad actor clause to be unconstitutional, the entire law would be void.
PokerStars, Hawaiian Gardens, Commerce and Bicycle responded.  This partnership blasted the tribes and claims that a bad actor clause violates due process, which would violate the California and U.S. Constitutions.
Pennsylvania Online Poker Hearing
The Pennsylvania Senate Committee on Community, Economic and Recreational Development held a hearing to discuss online poker.  Several state gaming interests spoke.  Caesars Acquisition came out as the most enthusiastic about the potential for Pennsylvania online poker.  Caesars is the sponsor of a bill floating around the Pennsylvania Legislature.
Several competitors were more on the neutral side.  Pennsylvania has until June 30 to pass a bill before this year's legislative session ends.
PokerNews Banned from Covering Venetian Event
The Mid-Stakes Poker Tour (MSPT) held an $1,100 poker tournament at Venetian this week.  The MSPT is typically covered by PokerNews.  This apparently did not sit well with Venetian management.  PokerNews was told that it was not welcome at Venetian for what appears to be its support of online poker.  Sheldon Adelson, chairman of Las Vegas Sands, is a huge opponent of online poker.