Weekly Roundup March 10 2017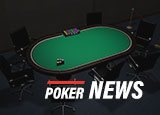 Black Friday US Attorney Fired By President
It is the end of the road for Preet Bharara, the US Attorney behind the Black Friday indictments.  President Donald Trump's administration asked for resignations from Bharara and 45 other US Attorneys.  Bharara refused.  He was ultimately fired by the Oval Office.
Bharara is best known in the gambling world for the April 15, 2011 Black Friday action.  That is when PokerStars, Full Tilt Poker and Absolute Poker were indicted for violating the Unlawful Internet Gambling Enforcement Act and banking crimes.  Bharara also prosecuted numerous white collar crimes in the Southern District of New York during his tenure.
Former Amaya Gaming CEO Sells Stock Worth $100 Million
Former Amaya Gaming CEO David Baazov sold $100 million worth of stock in the company this week.  Baazov is currently facing charges related to insider trading.  The incident is related to allegations that Baazov tipped off outsiders that Amaya Gaming would announce the PokerStars acquisition.  This allegedly gave third parties the ability to acquire Amaya Gaming stock before the investment community was made aware of the sale.
Hard Rock Casino Poker Room Closes
The Hard Rock Casino in Las Vegas closed its poker room this week.  Management made the announcement on February 28.  The poker room was required to give away the $30,000 jackpot pool.  It did so by paying $200 an hour for the best high hand.  A flush was the minimum qualifier.
This was the 21st poker room to close in Las Vegas since 2012.  Monte Carlo will close its poker room next month.