Weekly Roundup March 15th 2013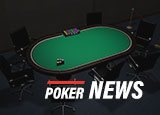 This was another big week in US online poker news.  Online poker legislative action continued and a Full Tilt Poker claims administrator was also named.
Garden City Group Named Full Tilt Poker Claims Administrator
The Garden City Group was named as the company that will handle claims pertaining to Full Tilt Poker remission payments to US players.  The announcement was made Thursday by the U.S. Attorney's Office in the Southern District of New York.  The Dublin, Ohio based company created the website Fulltiltpokerclaims.com.  Players are able to sign up for a mailing list that will inform Full Tilt Poker victims of the progress towards payments.  There is also contact information on the site.
PokerStars forfeited $547 million to the US Department of Justice and took over responsibility for the $184 million owed to foreign Full Tilt Poker players in July 2012.  Some of this money will be used to pay back money owed to US players.
Revolution Gaming Network Owes Skin Five Months in Commissions
The affiliate manager for AdamEve Poker made a statement at the Two Plus Two forum regarding slow cashouts at their poker room.  The AdamEve representative stated that payments were late due to large sums of money owed to them by the Revolution Gaming Network.  The rep claims that they are still owed money from as far back as October 2012.  This should send a clear warning to players on the network.
Skins are paid a commission on the amount of rake paid by their players.  The skin claims that payments are so far behind that it is affecting their ability to operate.  It further explains the issues surrounding Lock Poker and Juicy Stakes cashouts to US players.  These payments are currently running about two months for Western Union cashouts at Lock Poker and 3-5 months for check withdrawals at both Lock Poker and Juicy Stakes.  Lock Poker is the flagship and owner of the Revolution Gaming Network.
State Legislative News
Most state legislatures are in session at this time.  There is a lot of talk about regulating online poker at the state level due to the lack of a federal law passing during the lame duck session in December.
Online poker bills died in both Hawaii and Iowa in the past week.  This was due to neither state being able to pass a bill in either one of their chambers before crossover day.  That is the day a bill must pass one chamber or it automatically dies.  Iowa was able to pass a bill in their senate in 2012, while Hawaii has never been able to get an online poker bill to pass either chamber of their legislature.
Things may be looking up for online poker in Illinois.  The state attached online gambling legislation to a brick and mortar gaming bill.  The bill originally prevented any company that accepted US players in the past ten years from qualifying for an online gambling license.  This language was later relaxed to only ban companies that have been convicted of illegally operating an online gambling site.
Texas could be the next state to consider online poker legislation.  Texas State Senator Leticia Van de Putte would like for the State Legislature to consider passing a bill that would automatically opt Texas into a federal online poker law if one should pass.  Texas would not regulate online poker unless it was done through the federal government.
This attempt may be in response to Texas House of Representative Joe Barton's repeated attempts to pass an online poker bill in the House.  Rep. Barton hopes to bring another bill to the House during this session in response to states that are actively pursuing bills at their level.
888 US Network Announced
888 announced the creation of the All American Poker Network.  This network would be home to Treasure Island's online poker room.  Contrary to previous reports, Caesars Entertainment is not likely to use 888's software as they do in the United Kingdom.  Caesars Entertainment appears to be poised to partner with Barriere Digital, a company that currently operates in the French regulated market.