Weekly Roundup March 1st 2013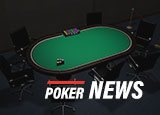 The biggest news of the week in the US online poker world came from Lock Poker.  Intertops announced that the Revolution Gaming Network, owned by Lock Poker, would alter their segregation of tables that was rolled out just a few weeks ago.  Previously, Lock Poker split all No Limit Texas Hold'em tables of $1/$2 and above as well as Pot Limit Omaha and some fixed limit games.  Lock Poker players do not have access to these games offered on Revolution Gaming skins and vice versa.  That will change in the coming weeks.
The Revolution Gaming Network will create ratings for every player on the network through their Fair Play Technology.  There will be three groups of players; large winners, large losers and everyone else.  The large winners will have limited access to games involving large losers and vice versa.  The group not involving these two groups of big winners and losers will have access to all games and players.  There will no longer be a segregation of players on different skins like there is now.
Earlier this week, players at Party Poker discovered that a similar program had been rolled out on their network.  Unlike Revolution Gaming, the Party Poker Network tried to roll out this feature secretly.  This caused quite a backlash from players that felt that they were being deceived.
This type of practice eliminates some of the skill from poker.  Like most games where skill is a predominate factor, more experienced poker players are more likely to be winners in the longterm.  Under this scenario, one could argue that segregating winning and losing players creates an unfair disadvantage for skilled online poker players.
There is also the argument that this is done only to generate more rake for the poker room.  If players are required to play opponents within their skill level then there will be no large winners or losers over time.  Money will be passed around and eventually the rake will take all of the money off of the table.
This move by both the Party Poker Network and Revolution Gaming only affects cash games.  Tournaments are not affected.
Legislative News 
New Jersey became the third state to legalize online poker.  Governor Christie signed a bill into law on Tuesday that legalizes online poker and casino games.  Atlantic City casinos will host these games.  This should help move the sale of the Atlantic Club to PokerStars.  The online poker giant hopes to start servicing US online poker players once again by becoming one of the first online poker operators in New Jersey.
Anyone physically located in New Jersey may play online poker and casino games through licensed sites once they are live.  There is no residency required, although players will have to go to an Atlantic City casino to open their account.  New Jersey hopes to have online gambling live by November 2013.
Two other states have already passed online poker legislation.  Nevada legalized online poker in December 2011 and hopes to have it live in the next 3-6 months.  Delaware legalized both online poker and online casino games in June 2012.  Delaware hopes to go live by September 2013.