Weekly Roundup March 21 2014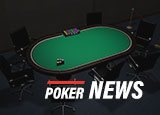 The online poker industry was active in Las Vegas this week.  The iGaming North America conference was held at Planet Hollywood.  It included a debate between Caesars Interactive CEO Mitch Garber debated Las Vegas Sands Senior Vice President of Government Relations Andy Abboud.
Online poker proponents overwhelmingly judged Mitch Garber the winner of this debate.  Nolan Dalla's point of view on each participant's performance may be found here.
Two other items about the regulated market came out of iGaming North America.  WSOP.com will facilitate cash transactions before the World Series of Poker this summer, according to Bill Rini at the Poker Track panel.  Nevada Governor Brian Sandoval stated that Delaware and Nevada could allow combined player pools as early as this summer.
Anti-Online Gambling Bill May Be Introduced Next Week
U.S. Senator Lindsey Graham is expected to introduce a bill to Congress next week that would ban most forms of online gambling, according to Politico.  It would give an exemption to fantasy sports and horse racing.  Sheldon Adelson, Las Vegas Sands CEO, is a contributor to Sen. Graham, according to the same Politico report.
Winning Poker Network to Drop TheBeast Rake
The Winning Poker Network announced that it would drop its TheBeast rake on April 5.  TheBeast promotion, which acts as a weekly rake race, will continue after this change.  The promotion will simply be funded by existing rake that is already taken from the tables.  This is great news for players as it lowers the effective amount of rake paid by at least 10 percent.  Lower limit games could see rake reductions of up to 50 percent.