Weekly Roundup March 28 2014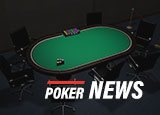 Federal Bill to Ban Online Gambling Introduced
A federal bill titled the Restoration of America's Wire Act seeks to ban most forms of online gambling.  It was introduced by Senator Lindsey Graham (R-SC) this week.  The bill would ban online poker, casino games, and sports betting.  It would protect fantasy sports and horse racing.  State lotteries would be forbidden from selling tickets or operating games online.
Sen. Graham has received contributions from online gambling opponent Sheldon Adelson, including a fundraiser at Venetian in 2013.
The bill appears to have a long road ahead of it. Senate Majority Leader Harry Reid is from Nevada and opposes any ban that would cover online poker.  Many other organizations have come out in opposition of the bill.  There are also lawmakers in states with regulated online gambling that will not be quick to support a federal ban.
Poker Host to Move to Equity Poker Network
One of the last Merge Gaming skins is leaving the network.  Poker Host will move to the Equity Poker Network during April.  The network consists of mostly sports books and offers generous multi-table tournament guarantees.  Skins include Full Flush Poker, 5Dimes and Action Poker.
Fifteen Tribes Oppose Removal of Bad Actor Clause in California
The California Tribal Business Alliance that represents three tribes in the state announced its opposition to the removal of a bad actor clause in California online poker bills.  Twelve additional California tribes joined this movement the following day.  The bad actor clause would prevent any company, brand, software or individual that participated in unregulated U.S. online poker after December 31, 2006 from entering the California market.
This was in response to the Morongo Band of Mission Indians and two commercial card clubs negotiating a potential partnership in California.  PokerStars released a statement to Online Poker Report asking that the decision be left up to regulators and not to potential competitors.
Merge Gaming Update Removes Usernames from Sit and Go Lobbies
A Merge Gaming software update this week removed all usernames from sit and go lobbies.  This includes heads up tournaments.  This removes table selection from choosing a sit and go to join.  The update also created some bugs that have slowly been worked out, including issues with note taking and color coding.  Most of the update issues have been resolved.