Weekly Roundup March 3 2017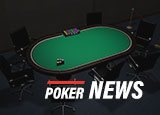 No Movement in Scott Tom's Black Friday Case
Scott Tom, former co-founder of Absolute Poker, is residing at a home owned by his father in Las Vegas while awaiting a settlement to his Black Friday case, according to a report from FlushDraw.  Tom is accused of facilitating illegal online gambling payments and other charges related to operating an offshore poker site.  While Tom's lawyer noted last week that there would be a quick resolution in the case, that has not yet occurred.  Tom was released on $500,000 bail last week.
Absolute Poker was involved in the April 15, 2011 Black Friday indictments.  The site failed quickly.  Players were owed about $45 million when the site imploded.  It does not appear that any settlement will include a refund to affected players.
Online Poker Bills Alive in Many States
Michigan, New York, California, New Hampshire and Pennsylvania all have online poker and/or casino bills in the legislature that are still under consideration.  The New York Senate Racing, Gaming and Wagering Committee unanimously passed the bill in that state.  There has been no movement in Michigan or Pennsylvania.
No state has regulated online poker since 2013.  Delaware, New Jersey and Delaware are the only two states that have done so.  Delaware and New Jersey also have online casino games.  Nevada has mobile sports betting in addition to legal online poker.
Phil Ivey Granted Permission to Appeal Crockfords Case to Supreme Court
The fight over £7.8 million Phil Ivey believes he won from the Crockfords Club in London may be appealed, the UK Supreme Court ruled this week.  Ivey was accused of using edge sorting to beat the house out of the money.  Crockfords refused to pay Ivey and instead took the matter to court.
Ivey had a similar problem at Borgata in Atlantic City.  The casino is trying to recover the $10.1 million he won.  Ivey already lost a ruling related to the New Jersey case, which he plans to appeal.
Hard Rock Casino Closing Las Vegas Poker Room
The Hard Rock Casino is closing its poker room in Las Vegas next week.  The poker room has a jackpot pool of $30,000 it needs to give away before going dark.  The room is open 24 hours a day until all of this money is given away.  The highest hand of each hour wins $200.  The minimum qualifier is a flush.