Weekly Roundup March 6 2015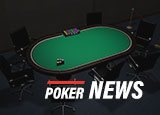 Second Pennsylvania Online Poker Bill Released
Pennsylvania appears to be on course to become the next state to legalize and regulate online poker.  State Representative Nick Miccarelli introduced a second online poker bill.  This one had two distinct differences from the one we reported on in last week's Weekly Roundup.
Miccarelli's bill only includes poker.  House banked casino games would not be permitted under the bill.  This new version also includes a bad actor and tainted asset clause.  This is meant to keep PokerStars out of the state.  Read the full text of HB 695 here.
Pala Interactive Will Not Launch New Jersey Poker
Pala Interactive launched regulated online casino games in late 2014 under Borgata's interactive gaming license.  The site has not been much of a success.  Based on that and the fear of future competition from PokerStars, Pala Interactive has decided not to launch its planned poker platform in New Jersey.
Pala Interactive was the most controversial site to enter New Jersey.  Jim Ryan, its CEO, was the leader of Ultimate Bet during its insider cheating scandal.  He is not the only former UB employee at Pala.  The decision to license Pala was so controversial that New Jersey Division of Gaming Enforcement Director David Rebuck publicly explained his decision in a memorandum.
Pala hopes to operate an online poker site in California, should it ever become legal there.
Restoration of America's Wire Act Hearing Postponed
The House Committee of Oversight and Government Reform was to hold a hearing about the Restoration of America's Wire Act, a bill being pushed by Sheldon Adelson.  Rep. Jason Chaffetz (R-UT) is the chairman of the committee and sponsor's of Adelson's bill.  A hearing was scheduled on Thursday but was postponed due to weather.  No new date has been announced.