Weekly Roundup May 16 2014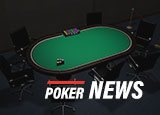 Winning Poker Network Leaves Three States
The Winning Poker Network left three states this week.  All states offer regulated poker.  In an email announcement, players in Delaware, Nevada, and New Jersey were told to cash out immediately.  The regulated poker in these states were cited as a reason for the move.  Skins on the network include True Poker, Americas Cardroom and Black Chip Poker.
In an unusual twist, players in the affected states started reporting that Winning Poker Network support had contacted them, stating there was a workaround.  These players were asked to simply change their state of residence and ignore the previous announcement.  This also means that players on the network that are visiting Las Vegas for the World Series of Poker will be able to play without any issues.
World Series of Poker Conference Call
The World Series of Poker held its annual conference call.  This year was different than previous ones.  That is because WSOP.com is live in Nevada.
Bill Rini, head of the online poker unit, announced that cash deposits would be available at the Rio casino cage.  This is expected to be live by May 27.  Cash withdrawals are also in the works, however, a date has not been specified for this new service.  All players that take advantage of this new feature will receive a 100 percent up to $1,000 bonus.  This includes existing players.
It was also announced that players would be allowed to use laptops at the table and play live and online at the same time.  A "Grind Room" will be set up so that players may enjoy WSOP.com at the Rio away from the live tables.