Weekly Roundup May 6 2016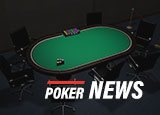 Positive Michigan Online Gambling Hearing
A public hearing by the Michigan Senate Regulatory Reform Committee discussed SB 889 on Wednesday.  The bill would legalize and regulate online poker and casino games in the state.  SB 889 would permit eight licensees to spread the games.  Nobody spoke out in opposition to the bill, however, there was no forward progress.  SB 889 remains in committee.
Michigan already permits several forms of online gambling.  The state lottery operates online keno and instant lottery tickets, which mimic slot machines.  The Michigan Lottery also sells traditional tickets to lotto games over the internet.
French Senate Votes to International Liquidity Pool
The French Senate voted to approve online poker liquidity sharing this week.  The bill would allow France online poker sites to connect to other countries.  Taxes would have to be paid on this action.  The international operator would have to remit payments to ARJEL, the French online gaming operator, just as the current sites in the country do.
The biggest issue industry observers cite is the complex tax structure in France.  This includes taxing the amount of money put into the pot at every step of the hand.  The excessive tax rate is also problematic.  Players in other countries with lower tax rates or none at all might be subjected to excessive rake to cover taxes due on action from France residents.  The bill must still be signed into law by the Chamber of Deputies.
PokerStars and Full Tilt to Merge Player Pools Later in May
PokerStars and Full Tilt Poker will merge player pools on May 17.  Full Tilt players will still see the logo and brand name for the site.  The company will still operate as if it were independent.  The difference is that the PokerStars software will be used by Full Tilt.
The current Full Tilt poker software will be retired.  This is a disappointment to many in the online poker industry that consider it to be among the best in the world.