Weekly Roundup November 15 2013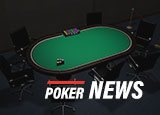 First Week of Delaware Online Poker
Delaware online poker launched on November 8th.  One week later it is still struggling to draw players.  The latest numbers from Pokerscout.com show 888 Delaware peaking at 47 players in the past 24 hours.  That is about double its numbers from the launch but is still not enough to provide adequate game selection for players. Delaware will need to compact with other states to provide its players with serious action.
There are four daily guaranteed tournaments that draw 15-20 entries.  The largest weekly event is the $150 buyin $1,500 guaranteed tournament held every Sunday at 3:30pm.  All tournaments are No Limit Texas Hold'em.
New Jersey Bonus Rules Released
The New Jersey Division of Gaming Enforcement released bonus rules or its interactive gaming.  There are two terms that protect players.  One is that winnings can never be capped under a bonus.  Another is that terms and conditions must be fully disclosed.  One issue raised is that casinos may be allowed to require a player to clear an entire bonus before withdrawing.  While this may only cover casino bonuses, it did not rule out poker.  This could prevent many issues for players that have a large tournament win or cash game session.
Federal iGaming Tax Bill Introduced
A bill that is a companion to a previously introduced iGaming bill by Rep. Peter King would create a tax structure for online gambling in the United States.  The bill was introduced by Rep. Jim McDermott of Washington State.  His home state's law makes playing any online gambling games a felony.  Clearly Rep. McDermott would like to change that.
PokerStars Still Not Approved in New Jersey
The New Jersey Division of Gaming Enforcement released more approved internet gaming companies this week.  PokerStars and its partner Resorts were not among them.  Neither is on next week's agenda either.  It seems all but certain PokerStars will not be an option when online poker opens to New Jersey players on November 26th.