Weekly Roundup November 20 2015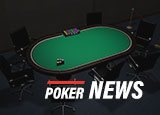 Pennsylvania Online Gaming Bill Passes Committee
A bill that would legalize and regulate online poker and casino games passed the Pennsylvania House Gaming Oversight Committee.  The bill would permit the state's casinos to offer the same games available at live gaming establishments.  This includes poker, slots, video poker, blackjack, craps, roulette and a variety of house banked card games.
Casinos must post $8 million for a remote gaming license.  Software requirements would be required to pay $2 million.  These rates are higher than previous components of the bill, known as HB 649, according to Online Poker Report.
The bill goes to the Pennsylvania House floor for a full vote.  Insiders expect the bill to attach to a state budget proposal as opposed to receiving a vote as a standalone bill.
TonyBet Launches Rake Free Poker
TonyBet specializes in Chinese Poker but is expanding to more games.  TonyBet now spreads No Limit Texas Hold'em and Pot Limit Omaha.  No rake is taken from these tables.
These games run up to $.25/$.50 and related currencies.  The promotion is not permanent but currently has no ending date.  Higher limit games may be rolled out, depending on the promotion's popularity.
Daily Fantasy Sports Fight in Court Wednesday
The fight over the legality of daily fantasy sports in New York returns Wednesday.  That is when a New York judge will hear arguments from the sites and the New York Attorney General's office.  In anticipation of the hearing, FanDuel left the New York market due to a cease-and-desist demand from the New York Attorney General.  DraftKings ignored the demand and remains in New York.
New Jersey Online Poker Down
October online poker results in New Jersey came in at $1,9 million.  This was down 2.8 percent from October 2014 but up 8 percent from September 2014.
Casino games won $10.9 million in October.  This was up 45.7 percent from the previous year.  Total online gaming win was up 35.6 percent from the previous year.