Weekly Roundup November 22 2013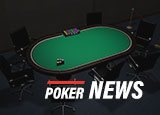 New Jersey Soft Launches Online Poker
New Jersey launched online poker and casino games on Thursday.  Bally's, Borgata, Caesars, Golden Nugget, Tropicana, Trump Taj Mahal, Trump Plaza and all related partners launched to invited players.  The first two days saw action only between 6pm and 2am.  Saturday will see 18 hours of action and by the 24th there will be online poker and casino games 24 hours a day.  Sites that pass the formal testing will open to the public on November 26th.
The Golden Nugget was a late addition.  The New Jersey Division of Gaming Enforcement first announced that Golden Nugget would offer both poker and casino games.  The poker site never launched and was later removed from the approved list.  There is no word as to what caused this.
The biggest complaint from players is geolocation.  Sites are required to locate players and those outside of New Jersey cannot play.  A geolocation technology that is new to online gaming is being used.  It is called wi-fi positioning system.  Players are located through their wireless connection.  Players on desktop computers that are hard wired to the Internet must acquire a wi-fi device.  Some New Jersey sites are offering to supply players with this hardware.  It may also be purchased at any electronics or computer store.
The first hand in New Jersey was dealt around 6:30pm ET at WSOP.  It was at a $.01/$.02 table.
New Jersey Bill Would License International iGaming Sites
State Senator Raymond Lesniak announced a bill that would license international gaming sites, according to the Atlantic City Press.  These sites would be separate from the existing New Jersey sites and would include sports betting, casino games and poker.  These international sites would pay a 10% tax to New Jersey.  Estimates are that it could raise as much as $500 million a year in tax revenue.