Weekly Roundup October 17 2014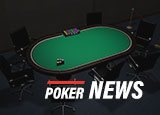 New Jersey Regulated iGaming Drops in September
New Jersey's regulated online poker and casino market dropped in September from the previous month.  Internet revenue came in at $10.24 million, down 2.8 percent from August.  Atlantic City casinos posted a 12.8 percent loss compared to September 2013.
These drops may both be attributed to the closure of casinos.  Revel and Trump Plaza closed during the month.  Showboat closed at the end of August.  Trump Taj Mahal has been in the press constantly due to its financial problems.  This may have the reason that it was down 22.9 percent over the previous September.  Borgata was the only other Atlantic City casino to post a negative month, though it was down just 2.3 percent.
September also saw Ultimate Gaming leave the New Jersey market.  This was due to the issues with its Trump Entertainment partnership.  It shared an iGaming license with Trump Taj Mahal, which has announced it will close in August if it does not receive major concessions from labor and government entities.
The New Jersey Division of Gaming Enforcement press release may be found here.
Skill Games in New Jersey?
New Jersey may license skill-based games in an attempt to keep its games fresh.  It may soon be possible to play games like Candy Crush for real money in Atlantic City and at New Jersey regulated gaming site.
PokerStars Spin and Gos Still Creating a Stir
There is no doubt that the Spin and Go tournaments at PokerStars are wildly successful.  The problem is that some serious players are watching their favorite games and limits disappear as players move to these high variance games.  Spin and Gos are three-handed sit and gos with a lottery-style prize pool.  PokerStars responded to player concerns this week at Two Plus Two.  Read what they had to say here.