Weekly Roundup October 3 2014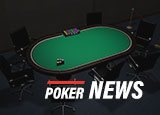 Betfair New Jersey Moves to Caesars Entertainment License
Betfair New Jersey has joined forces with Caesars Entertainment in New Jersey.  Betfair was in need of a new partner after Trump Plaza closed in September.  Betfair will operate under a six month waiver issued by the New Jersey Division of Gaming Enforcement while it tries to secure a permanent license.
Betfair won just over $5 million in 2014 through August.  All but $49 of that came from casino games.  It ranks last in poker and casino games of active New Jersey licensees.
Phil Ivey to Explain Edge Sorting on 60 Minutes
Phil Ivey has been involved in two lawsuits surrounding baccarat edge sorting.  He sat down with 60 Minutes to explain his side.  The episode will air Sunday.  Here is the preview:
PokerStars and Full Tilt Poker Withdraw from Numerous Markets
PokerStars and Full Tilt Poker withdrew from many countries this week.  These include Afghanistan, Bahrain, Bangladesh, Cuba, Egypt, Iran, Iraq, Jordan, Kenya, Kuwait, Malaysia, Mozambique, Myanmar, Nigeria, North Korea, Pakistan, Qatar, Rwanda, Saudi Arabia, Senegal, Sudan, Syria, Tanzania, Turkey, United Arab Emirates, Yemen, Zimbabwe, the occupied territory of Palestine and Vatican City.  This, according to a report by CalvinAyre.com.
Delaware Posted Gaming in August Online Poker
The Delaware Lottery announced a 24 percent gain in rake from July.  This offset a small loss on casino games.  The total Delaware Internet Lottery win came in at $172,854.  Delaware and Nevada will pool online poker liquidity in the next six months.  This should help draw players that are not satisfied with the current tiny player pool available at Delaware sites.