Weekly Roundup October 30 2015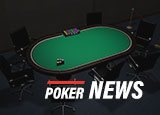 PokerStars Contacting New Jersey Players
Players report that PokerStars is contacting them in reference to balances still on deposit at the site since Black Friday.  PokerStars is giving players until the end of the year to claim any funds held by PokerStars on the international site.  One player that contacted PokerStars received a response that January 1, 2016 is the earliest aim date to launch PokerStars in the regulated New Jersey online poker market.
PokerStars Gives Away $6 Million in Spin & Gos
PokerStars is celebrating the first anniversary of its Spin & Go lottery sit and gos.  These are three-player tournament that have varying prize pools based on a lottery drawing.  Six players hit the $1 million grand prize during the first anniversary celebration.
Borgata Cheater Sentenced to Five Years
Christian Lusardi was sentenced to five years in prison for his chip counterfeiting at a World Poker Tour event at Borgata in January 2014.  Lusardi must also pay $463,540 in restitution, including damage done to the Harrah's Atlantic City plumbing where he flushed chips down the toilet.  The poker tournament that Lusardi cheated in could not be completed.  The prize pool was divided among remaining participants.
Rubio May Accept Poker Exemption for RAWA
Presidential candidate and U.S. Senator Marco Rubio is a sponsor of the Restoration of America's Wire Act.  Rubio told the Las Vegas Review-Journal that he would be willing to accept a poker carve out to the bill.  This may all be meaningless as the chances of RAWA passing appear to be almost zero as massive opposition has come out against it.