Weekly Roundup September 11 2015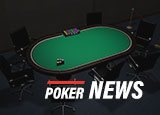 MPN Will Permit Username Changes
MPN announced this week that it will permit users to change their handle on the site.  A software update on September 22 will add this feature.  Players be able to make a change every 30 days.  It can be done sooner if a player gives 1,000 hands of real money action sooner.
The decision was made in an attempt to combat data miners that publish stats on players.  Giving players the ability to change usernames will render these third party services, which are often against the rules to begin with, useless. It also stops players from having to move to another skin on MPN to create a new account and username.
Winning Poker Network $1 Guaranteed Tournament on Sunday
The Winning Poker Network, which consists of Americas Cardroom, Black Chip Poker, Poker Host and True Poker, will spread a $1 million guaranteed tournament on Sunday.  First place is guaranteed $200,000. It begins at 3pm ET.  The tournament has a $540 buy-in.  There are many satellites for this event.  There is a $66 satellite on Saturday at 7:30pm ET and 11:45am ET on Sunday.
PokerStars to Launch in New Jersey by End of September?
There is some buzz that the wait for PokerStars in New Jersey will end by the end of September.  Online Poker Report states that PokerStars is just weeks away from launching in the Garden State.  We have heard these predictions before, but sources behind the scene confirm that the wait appears to be over.  The site applied for a New Jersey gaming license over two years ago.  The process was suspended while the site cleared up its legal problems.  It was since sold to Amaya Gaming, a company that was already licensed in New Jersey.
California Online Poker Bill Dies
Multiple bills looking to legalize and regulate online poker in California died on Friday.  The bills needed to have progressed by September 11 to continue in this legislative session.  That did not happen. There was little hope of a bill passing after tribes, racetracks and card clubs have been unable to reach an agreement on how the industry would operate.