Weekly Roundup March 20 2015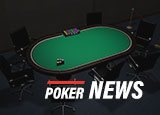 More Funds Released in Full Tilt Poker Fraud
About 3,500 more former Full Tilt Poker players were paid this week.  The Garden City Group disbursed $2.8 million in previously disputed amounts, according to the Full Tilt Poker Claims website.  This brings the total amount paid to victims of the Full Tilt Poker fraud to about $100 million, just over half of the estimated amount owed to Americans when the site went offline in June 2011.
RAWA Hearing Rescheduled for March 26
The House Subcommittee on Crime, Terrorism, Homeland Security, and Investigations was forced to cancel a March 5 hearing on the Restoration of America's Wire Act (RAWA) due to snow.  The hearing has been rescheduled for March 26.  The bill, pushed by Las Vegas Sands and Sheldon Adelson, would make regulated online poker and casino games illegal.  No pro online gaming speakers are expected for the hearing.
RAWA Opponents Continue to Speak
More groups joined the fight against RAWA this week.  The Pennsylvania Legislature is considering a resolution introduced by Rep. John Payne that would urge Congress to oppose RAWA.  The Kentucky Lottery sent a letter to Senate Majority Leader Mitch McConnell urging him to defeat RAWA.  The Democratic Governors Association sent a similar letter to key congressional lawmakers.
It appears that everyone except for Sheldon Adelson and the group trying to protect the business interests of Las Vegas Sands are opposed to the bill hat would take gaming rights away from states.