Weekly Roundup September 9 2017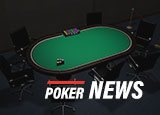 Major Affiliate Publishes Jao Poker Warning
Affiliate Professional Rakeback discovered several issues with a new poker site that is called Jao Poker. The article, published last week, goes over several reasons why players may want to avoid Jao Poker. These include an affiliate program that mirrors a pyramid, spam, use of PayPal for banking and issues involving the owner.
The entire article is worth a read for players considering giving action at Jao Poker. You may read it in its entirety here.
DDoS Attacks Plague Wining Poker
It was another tough week for the Winning Poker Network. The platform was subjected to another around of denial of service attacks. This forced the cancellation and rescheduling of a major poker tournament series. Winning Poker CEO Phil Nagy stated in a YouTube video that the site received 24 separate attacks. The company is considering offering a reward of 10 Bitcoins to anyone that can show the group ordering these disruptive attacks. Nagy considered whether it is a competing site.
DDoS attacks at Winning Poker may be affecting its traffic. PokerScout reported this week that the PaiWangLuo Network retook the top spot in terms of US cash game traffic. Winning Poker is now number two. PaiWangLuo, once known as Bodog, averages about 1,000 cash game players at any given time. Winning Poker is down to 950.
SWC Poker Issues Refund for Software Bug
SWC Poker investigated complaints from players and discovered a software bug. The issue revolved around a player leaving the table before the end of the hand. The software would not give that portion of the money lost by that player to the winner of the hand. SWC Poker poured through hand histories and issued refunded to affected players.