What if Black Friday Never Happened?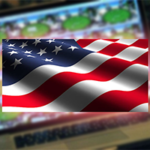 Black Friday occurred on April 15, 2011.  It changed online poker forever, especially in the United States.  That is because PokerStars, Full Tilt Poker, Absolute Poker and UltimateBet were indicted for violating the Unlawful Internet Gambling Enforcement Act.  This blemished the impeccable reputation of PokerStars.  It also put an end to Full Tilt, Absolute Poker and UltimateBet.
It did not have to end up that way.  If Black Friday never happened, the online poker landscape would look much different.
Merge Gaming and Bodog/Bovada Do Not Grow
Black Friday changed the complexion of US online poker immediately.  PokerStars and Full Tilt stopped allowing action from Americans within 24 hours.  Absolute Poker and UltimateBet, the two sites that comprised the Cereus Network, stopped permitting deposits from US players.
This created a panic in the US online poker market.  A large amount of money moved to Merge Gaming until June 1, 2011 when it stopped accepting new US players.  Bodog, later known as Bovada and Ignition, then became the top choice for Americans.  Neither would have ever gained relevancy had Black Friday never happened.
Two Major Online Poker Scams Never Happen
Lock Poker was a minor skin on Merge Gaming when Black Friday happened.  It moved to Merge Gaming in the months before Black Friday.  Lock Poker offered players rakeback deals that were not permitted on the network.  This caused problems among skins at Merge Gaming.  It caused Lock Poker to renege on promises, hurting its reputation.
Merge Gaming eventually kicked Lock Poker off the network.  Lock moved to Cake Poker and the platform was renamed Revolution Gaming.
Lock Poker stopped paying players and the network in 2012.  This put Revolution Gaming in a dire financial condition.  It caused many skins on the network to fail.  Cake Poker, later known as Wincake, went out of business.  Juicy Stakes was given to Intertops in lieu of cash owed to the world's oldest sportsbook.  Intertops eventually ended up with the entire network.
The Lock Poker scam could have either never happened or not had the impact it did if players were not forced from the three largest sites.  This took Cake Poker and other skins down with it.
Americans Never Get Scammed at Everleaf Gaming
Everleaf Gaming was barely a blip on the radar for US players before Black Friday.  The network consisted of Poker4ever and a number of turnkey skins.  US players saw it as a small, soft network full of European players after Black Friday.  Everleaf Gaming paid players in a timely manner for about six months after Black Friday.  It abruptly left the US market in February 2012.
Everleaf executives claimed that the company received a cease-and-desist letter from the US Justice Department.  Whether it did or not is a matter of debate but the fact is that Everleaf never paid US players.  The network closed in August 2013, stiffing all players.
Full Tilt and Cereus Eventually Get Exposed
The financial situation at Full Tilt and Cereus, consisting of Absolute Poker and UltimateBet, was already in bad shape.  Full Tilt credited players with tens of millions of dollars in electronic checks that were never presented.  At the same time, it kept paying shareholders dividends on profits that did not exist.  Alderney gaming regulators would have caught onto this scam eventually if the lack of cash did not shutter the site first.  It would have been impossible to recover from a $150 million shortage in funds.
Cereus was a scam from day one.  Co-founder Scott Tom discovered or helped create a player account that could see the hole cards of opponents.  This led to a massive insider cheating scandal.  UltimateBet had a similar scheme.  The combined player losses for these two thefts were in the range of $30 million.
Many victims received refunds.  It was discovered later that the cheaters never reimbursed the company to cover the refunds.  Player deposits were used instead.  This left the site in poor financial shape.
Affiliates were getting slow paid when Black Friday happened.  Shareholders were already getting stiffed on payments.  This scam would have been exposed sooner.  The result would have been the same.  All players would have lost their entire balances.
Black Friday May Have Been a Blessing in Disguise For Full Tilt Players
Full Tilt was short at least $150 million on Black Friday.  The entire amount of player liabilities was about $330 million.  The longer the scheme was permitted to continue, the more player funds that would have been lost.  Black Friday put the brakes on the theft.
PokerStars was pushed into buying Full Tilt Poker to settle its Black Friday charges.  Part of the agreement required PokerStars to reimburse Full Tilt victims.  This made all players good.  That likely never happens if there is no Black Friday.
US Online Poker Legalization
Part of the reason no state seriously discussed online poker before Black Friday is the dominance of PokerStars and other offshore sites.  An intrastate site would have a tough time competing against million dollar tournaments and tens of thousands of players seated at cash games and sit and gos at any given time.  Black Friday leveled the playing field and made regulated online poker a viable business.