Wincake Players Not Getting Paid, Americans Bailed Out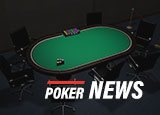 It is no secret that the Revolution Poker Network is marred by slow payouts. Its flagship, Wincake, has been unable to pay players within any reasonable time frame. Other sites on the network have also suffered due to the lack of the network's ability to pay skins.
Few players have been paid in the past two years at Wincake. A long running thread at Two Plus Two discusses the hardship players have faced in attempts to receive cashouts from Wincake and other sites on the network. Some skins have outright failed, citing nonpayment by the network for the reason. No payouts have been reported in months. The losses are likely well into the millions.
Wincake holds a license in the United Kingdom. Some players in that country were successful at getting paid after filing a complaint with gaming regulators in 2014. That approach no longer appears to work.
Players outside the UK have been forced to complain to Curacao eGaming, the same regulator that oversaw Lock Poker, Muchos Poker and other sites that never paid players. The response from Curacao has been identical to the ones Lock Poker players received, which is nothing.
Juicy Stakes and Intertops Not Affected By Revolution Gaming Financial Issues
Meanwhile, Intertops and Juicy Stakes continue to operate without any issues paying players. Players at these two skins have no concerns about getting paid.
Juicy Stakes was the U.S.-facing skin for Cake Poker, the previous name for Wincake. Cake Poker moved U.S. players to Juicy Stakes in September 2012. Juicy Stakes was later sold or otherwise acquired by Zagox Management, a group widely believed to be related to Intertops, the oldest online sportsbook in the world. At that time, cashouts were slow to players on Wincake and Juicy Stakes. The new owners of Juicy Stakes fixed that and put a plan together to honor the balances of players on the site.
Zagox Management immediately ring-fenced higher limit cash games, sit and gos with a buy-in of $20 or more, and multi table tournaments with a guaranteed prize pool of more than $1,000.
All tournaments on the network carry a guarantee. Some guaranteed tournaments have a prize pool of $20 or less.
Juicy Stakes players with existing balances were required to earn Frequent Player Points to qualify for a withdrawal. This was not popular among players with substantial balances on Juicy Stakes. On the other hand, the alternative was to be stuck with debt by the network that would likely never get paid. While many players complained, the decision was to stick with the new rules. Those players eventually got paid, assuming a reasonable level of action was given.
New depositors were not stuck with any wager requirements for a cashout. All players received cashouts in about one week after Juicy Stakes was spun off.  Players at Wincake and its sister sites have not been as fortunate.
Usually Americans Are Ones Stiffed
American players have often been the ones to lose money. Lock Poker consisted of mainly U.S. players. That site failed owing about $15 million. Cereus collapsed owing about $45 million. More than half the players on that network were Americans. Everleaf Gaming is another example of a U.S.-facing network that stiffed Americans. The latest U.S.-facing poker network that is not paying players is Merge Gaming, anchored by the once-reputable Carbon Poker.  In this one instance, Americans got paid, while those in other countries did not.
No poker players should ever get stiffed by an online poker room. For the first time, Americans received a bailout, while all others were left seemingly stiffed.