Easiest Poker Sites
How do you determine which are the easiest poker sites around? There are a lot of reasons to choose one poker site over another. Some experienced players base that decision solely on which site offers the best bonus or rakeback deal. This is a huge mistake. That is because promotions like bonuses that are easy to clear and rakeback only appeal to savvy players.
The easiest poker sites typically do not offer rakeback. That is because experienced grinders seek out these deals. That is often a misguided effort. These rakeback and bonus sites are full of expert players that have the same idea. The easiest poker games are at sites that do not offer these types of promotions.
SPS Approved Safest Online Poker Sites
Rank
Poker Room
Payment Grade
Bonus
Play Poker
What Makes a Poker Site Easy or "Soft"?
Most poker sites that have easy games are tied to sports books. Poker gives sports bettors a crossover to get action when there are no live events to place a bet. Sports bettors often have large bankrolls and have no problem throwing chips around the table. A big parlay or teaser win may also drive a player to take a shot at nosebleed stakes.
Site Policies Make Poker Games Easier
Some online poker rooms roll out policies that create higher game quality. Some features used to try and create a better poker environment have been more successful than others.
It all started with Ongame instituting the Essence rake formula. Essence weights points awarded for bonuses and VIP programs at Ongame on the player's skill versus the other opponents at the table. Ongame has never released the details of the formula, however, winning players will receive fewer points than losing players. This means losing players will clear bonuses faster.
Affiliate Pay & Anonymous Tables
Bodog, the network U.S.-facing Ignition Casino is on, created a similar policy that only related to affiliate pay. It also became the first site to have entirely anonymous tables. All players are assigned a number based on their seat or entry point in a tournament. This keeps tracking software from working. It also keeps fish from being followed by sharks. The Bodog Network also eliminated full tables from the lobby. This prevents players from waiting to get into juicy games. This has substantially helped the network's game quality. Bodog/Ignition is one of the easiest poker sites in the world.
Winner Restrictions
Some sites take a different approach. They outright restrict winners. The Merge Gaming Network is an example of a site that does this. Carbon Poker is one skin on Merge Gaming. Winning players may be restricted to playing just one or two tables, including tournaments. Big winners get kicked completely off the site. The network does not allow players to create more than one account on the network so once a player is booted they will have to play at a different site.
The Equity Poker Network was another platform where winners got banned.  This turned out to be a blessing in disguise as the site collpased without paying players.
Sites With Easy Games Without Restrictions
Two of our favorite sites are related to major sports books and do not place restrictions on winning players. These are among of our favorite sites. Americas Cardroom is a member of the Winning Poker Network. It is closely related to Bookmaker.ag, an A+ sports book. BetOnline is another easy poker site with a well stocked fish pond. Both offer withdrawal methods that pay players in less than a week.
Site Restrictions That Failed
Party Poker and Revolution Gaming both introduced policies that restricted access to the site by winning players that took advantage of easy poker games. Big winners at these sites could not see tables populated by players easy to take advantage of once the restriction was put into place by the network.
Party Poker did it secretly and it was later discovered by players. The site backed off after a massive backlash. The Revolution Gaming Network, anchored by Lock Poker at the time, rolled out Fair Play Technology. At least the network told players it was coming. It was a complete failure and fragmented an already small player pool. Fair Play Technology was abandoned. Lock Poker eventually failed, stealing about $15 million from the online poker community.
The Best Easiest Poker Sites
The best easy poker sites are BetOnline, Americas Cardroom and Intertops. All of these sites pay players quickly and have years of experience in balancing the fragile poker ecosystem.  Each is also primarily a sports betting operation.  These types of poker sites are usually looser than ones that are less oriented to other forms of gambling.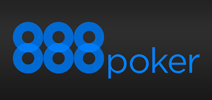 Large player traffic
Above average quality of games
Social, recreational player focused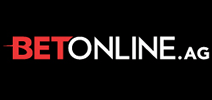 Third largest U.S. facing poker room with growing traffic.
Excellent and consistent payment processing.
Relatively juicy games.