How to Receive Your US Poker Cashout Hassle Free
U.S. online poker players are sometimes subjected to a hassle to receive their winnings.  There are several actions players can take to help ease the process of receiving your U.S. poker cashout.
Players may receive cashouts in one of several ways.  The easiest cashout option is through a debit card that is issued by an online poker room.  Winning Poker Network skins offer this option.  The card arrives in 2-3 weeks and only costs $25.  Once the card is received, cashouts may be received in just a few days.  The fees include $4.95 for each cashout request and $3 for every withdrawal at an ATM.
The highlight of this option is that there is no interaction required with a bank employee that may create an additional and unnecessary hassle.  A player simply swipes their debit card at an ATM and requests cash much like any other transaction.
Players outside of the Winning Poker Network must choose from other methods.  These include MoneyGram, bank wire, Bitcoin and checks.  Note that some sites have limited MoneyGram transfers.  The limits are typically $400 and lower and only available to players with a history of successfully using cash transfers.
SPS Approved Safest Online Poker Sites
Rank
Poker Room
Payment Grade
Bonus
Play Poker
Cash Transfer Advice
Players that choose to withdraw by MoneyGram may think that their transaction will be simple, but there are still some issues that should be considered.  These cash transfer companies have a set limit for receivers before they are flagged by the system.  Big winners should avoid excessive withdrawals through these options to avoid additional scrutiny.
Another issue is the $1,000 cash limit set by some Western Union and MoneyGram affiliates.  Grocery stores and discount retailers will often be unable to process or outright refuse cash withdrawals in excess of $1,000.  Players should consider this before receiving their winnings at one of these locations.
A cash transfer affiliate operated by a check cashing company is likely to offer free money orders for transactions over $1,000.  Everybody has bills and the best course of action is to show up with a use for these money orders.  Money orders may be used for any bill that can be paid by check.  These include rent, mortgages, car payments, insurance, and utilities.  Players should check their mail and bring all payment stubs to the cash transfer agent.  Some of these locations will accept immediate bill payments for local companies, including utilities and taxes.
One other option is to receive cash transfers directly to a debit card.  This has an additional fee, but also helps avoid having to deal with employees face to face that may question the transaction.
Check Advice
Players that have requested checks will need to exercise caution when making a deposit.  In most cases, an online poker check cannot be immediately cashed unless those funds are present in a player's account.  Even then, there still may be some questions by your bank teller.  Never mention that the check came from an online poker room.  This is even true if the check came from a regulated online poker room.  Know Your Customer laws and the Unlawful Internet Gambling Enforcement Act require bank tellers to be inquisitive.
One way to avoid this issue is to deposit checks through an ATM machine or mobile device.  This prevents a face to face issue with a bank employee.  Unfortunately, some online poker checks will be processed from countries outside North America.  Many of these checks will not scan but it is still worth a shot.  This should be tried before presenting a check in person.
It is important to know what to say and what not to say when depositing your winnings.  While you should not be evasive, some questions asked by the bank are irrelevant.  If the bank asks how you received the check the best response is that you manage an online business.
Bank Wire Advice
Bank wires may be the most hassle free option, but it can also be very expensive.  Online poker rooms will often charge a fee for the transaction.  A player's bank will also charge a fee to receive the wire.  If the wire uses an intermediary bank then there could be another charge.  Each bank that handles the transaction will take a cut of the transfer.  It is often unknown how many banks may handle the transaction before it arrives in the player's bank account.  This can get expensive fast.
Receiving online poker winnings can be a dicey affair.  Understand your rights and what should be said to help speed the process, whether you are at a bank or cash transfer agent.  The more you know, the less likely your transaction is to be denied.
Open a Bitcoin Account
Bitcoin is an online ewallet that is a decentralized currency.  Players can fund Bitcoin through bank transfers or cash transfers.  Withdrawals can then be made back to the Bitcoin wallet.  These funds are then moved right to the online poker player's bank account.  Winning Poker Network, Carbon Poker, Intertops, Ignition and BetOnline offer bitcoin withdrawals.  These come with no fee at Ignition and Intertops.  The withdrawal fees are 2-5% at other sites.  The payments are made in less than one day.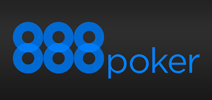 Large player traffic
Above average quality of games
Social, recreational player focused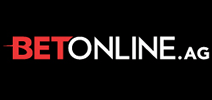 Third largest U.S. facing poker room with growing traffic.
Excellent and consistent payment processing.
Relatively juicy games.