Warning about Online Poker VPN Services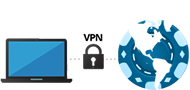 Online Poker VPN
It is no secret that U.S. online poker players have gone to great lengths to continue playing their favorite game.  One option some players have used is Virtual Private Network (VPN).  Some affiliates and other individuals have offered this service to players in exchange for fees and in some instances the requirement that a player sign up through an affiliate offer.  This is a risky proposition for players.
Trust is imperative in a VPN setup.  Players often need their service provider to help with financial transactions since Americans will not have easy access to international ewallets.  The VPN provider must be trusted with money while it is being moved, as well as when it is actually on deposit at the poker room.
These transactions will incur fees at multiple points.  There is a fee for currency conversion both to and from the poker room.  The VPN agent will likely charge a fee to help move the money as well.
Online Poker Sites Safe to Play at Without VPN
Rank
Poker Room
Payment Grade
Bonus
Play Poker
Professional Poker Players Using VPN
Professional poker player Stephen Reynolds once opened up about his past VPN use.  He described paying an estimated $12,000 a year to play on European sites via VPN.
Issues with Using VPN to Play Online Poker
A big issue that may arise from VPN accounts is sharing a username at a poker room.  A VPN player may abandon an account that may be transferred to a new player.  This could raise a flag if the new player's activities are not similar to the previous account holder.  This may include a drastic difference in playing style, limits or games.  A different connection or device may be enough to draw additional scrutiny.
A poker site that senses something underhanded is happening may request a document check.  This could cause a major problem if the account does not match the player's information.  A VPN provider may have this covered, but getting busted could result in the seizure of the entire account balance.
A company that solicits VPN may be exposed.  This could cause all players under that connection or affiliate program to draw suspicion.
The text of an old site belonging to an affiliate was discovered last year.  This website solicited U.S. players to create accounts via VPN to play at restricted sites. The iPoker Network launched a "Know Your Customer" initiative on players under related affiliate accounts days after this was discovered. This caused withdrawal delays for some legitimate players associated with that affiliate. One player reported waiting eight months to get his account unlocked and balance paid.
The lesson learned here is to investigate your affiliate to see if they are into more than just promoting online poker offers.  This may avoid getting innocently caught up in a network investigation.
Using a VPN to play from a banned country is always a violation of the site's terms and conditions.  It can lead to seized bankrolls.  It also affects a site's security.  Players that spoof their IP can create problems when legitimate concerns are raised.  A VPN player may get accused of an act they did not commit and the illegitimate connection could get discovered.
Processing Payments Yourself Over VPN
Attempting to process payments yourself is not the answer either. It is difficult to establish a Neteller or Skrill account for gaming purposes when you are an American. The exception for this is play at regulated poker sites in Delaware, Nevada and New Jersey.
Creating an ewallet account for the purpose of trying to play online poker fro a banned country simply creates another level of security that must be passed. This increases the chances of getting caught. An ewallet may seize all funds if it discovers a customer has been using it for gaming purposes in a country where that is not legal.
VPN IP Addresses Checked by Poker Sites
Some poker sites compile IP addresses of known VPN services. This is not a difficult process. Using a common VPN service is a great way to get caught by a poker site, increasing the risk of having a bankroll seized.
U.S. Regulated Sites and VPN
It appears to be impossible to play through a VPN on regulated U.S. sites.  New Jersey, Delaware and Nevada use wi-fi positioning to determine a player's location.  An application must be downloaded that detects any remote software running on the machine.  Sites in these states also verify the location of the player's computer through an IP check as a backup. Even if the VPN works, it will be impossible to verify the location if it is not in the regulated state.
Any player that tries to play on U.S. regulated sites through VPN is hurting all players.  A player getting caught doing this would give the opposition a reason to claim location services do not work and online poker should remain illegal.
Any player dead set on connecting to regulated sites is likely to be a winner that can easily afford a move to a regulated state.  If those sites do not have limits that will entertain a player, Canada and Mexico are close enough for those that have the skills to play poker for a living.  Many players have chosen that path.
VPN New Jersey
For out-of-state players that are looking to play online poker through New Jersey regulated sites, one option is to use VPN.
How to Play Online Poker in New Jersey
Here are a few easy steps to playing online poker in New Jersey legitimately, as well as using New Jersey VPN services.
Must Be Located in New Jersey – Those that play online poker in New Jersey are located in the state. All New Jersey casino and poker sites use location verification methods that prevent anyone outside the state from accessing real money tables.
Must Be 21 Years of Age – All New Jersey online poker and casino players must be at least 21 years of age and older. Age and identity verification methods prevent minors from playing online poker and New Jersey.
New Jersey Online Poker VPN – Virtual Private Networks (VPN) are not permitted in New Jersey for the purposes of online gambling. Getting a New Jersey IP address for online poker will not bypass the location verification systems. The computer on the games is located through a network of nearby wireless connections, as well as cell phone triangulation.
Find a New Jersey Regulated Poker Site – There are four New Jersey poker sites. The first step of knowing how to play online poker in New Jersey is choosing the best site. PokerStars has the most cash game traffic in New Jersey. Pala offers great promotions but has tight games. WSOP.com and Borgata have nothing that stands out as special. There isn't much traffic at any of them. We recommend PokerStars, but players may find a promotion at a different New Jersey poker site that better fits their needs.
Creating a New Jersey Poker Account – You can play online poker in New Jersey. An account must be created at the site. The player will give the poker site personal information that includes name, address, date of birth and Social Security Number.  The poker site will verify the player's identity through verification processes.
How to Get a New Jersey IP Address
The best way to get a New Jersey IP address is through a VPN. The problem is that this won't get you onto real money New Jersey poker sites. The computer being used must be in New Jersey. A computer that is not will fail the verification process.
Risk of Altering IP Address to Play New Jersey Poker
A player that alters an IP address to be in New Jersey for online poker purposes will be unsuccessful. This is due to location verification systems.
VPN Nevada Poker
There is only one regulated poker site in Nevada. That is WSOP.com. The site has the capability to determine that a player is using VPN for Nevada poker. VPN for Nevada will not help bypass that verification system that locates the device the game is being played on. If it is not located within a Google map of wireless connections in Nevada, or that the player's cell phone is not located in Nevada, VPN Nevada poker is impossible.
Playing at PokerStars Using VPN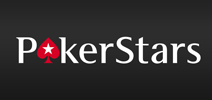 A US online poker player that tries to access PokerStars without using a VPN will get flagged by the site's security protocol immediately. The player will receive a message that tells the player that he is not permitted to play at PokerStars except in New Jersey. This will prevent the player from getting to real money tables.
There is no reason to risk using PokerStars VPN. The site keeps lists of known VPN IP addresses. Some VPNs drop from time to time, exposing the real IP address. This will immediately alert PokerStars security. Using a VPN at PokerStars will end badly when this happens.
PokerStars will immediately ban a player it catches doing this. It does not matter if the player is American or simply visiting. An American player will likely lose all funds, while the European player could have funds returned.
Hassles with Using PokerStars VPN
There are many hassles associated with using a VPN to play at PokerStars. One is that a player will need to find a third-party funding source. This may involve going to another country to open a foreign bank account, Neteller or Skrill. Another option is making trades with Bitcoin for PokerStars money. This will often involve a vig plus the risk or cryptocurrency fluctuations.
The games at PokerStars are no longer worth a VPN anyway. The VIP program is not as lucrative as Americans remember from before Black Friday. US online poker players should look for sites that want their business. This includes Bovada, BetOnline and Americas Cardroom.
Using VPN 888 Poker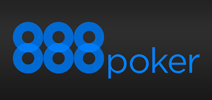 Some players in the US and other banned countries also try to use Poker VPN to play at 888poker. The results will be the same as PokerStars. 888 will eventually catch you. The consequences of using a VPN at 888 Poker include permanent banning and loss of all funds deposited on the site. 888 New Jersey will not even permit a player to log into the site or see a real money table if the computer is not in the state.
US players don't need to waste their time on the hassles and risk involved in opening bank accounts in other countries, or swapping funds with third parties through anonymous methods.
American online poker is available at sites like: