September 2015 U.S. Online Poker Offshore Payment Processing Report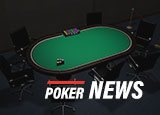 U.S. online poker sites continued to improve over the past month, with one exception. The fastest site on our list is testing a new withdrawal option in beta. Two sites added free withdrawal options. Unfortunately, the two slowest sites have showed little improvement in cashout speeds since last month.
The August U.S. Online Poker Offshore Payment Processing Report may be found here. The previous month's grades are in parenthesis.
Bovada A+ (A)
Bovada continues to lead the U.S. offshore poker site withdrawal race. It is the largest U.S.-facing poker site and its cashout speeds is one of the big reasons.
Players can receive a cash transfer in 1-2 days. It is the fastest way to receive a withdrawal from Bovada. There are two ways to receive cash. Both have the same speed. The fees for MoneyGram are a bit lower, while the limits are higher with Western Union. The fees and amounts are:
Western Union
• $100 – $249 Fee: $50
• $250 – $499 Fee: $75
• $500 – $999 Fee: $100
• $1000 – $1499 Fee: $150
• $1500 – $2000 Fee: $200
MoneyGram
• $100 – $199 Fee: $20
• $200 – $399 Fee: $30
• $400 – $599 Fee: $45
• $600 – $800 Fee: $60
U.S. players have three other withdrawal options available. Bank wires, checks and Visa Fast Funds are processed in 1-2 weeks. The limit is $9,500 for bank wires, $3,000 for checks and $2,500 for Visa Fast Funds, which sends withdrawals directly to a debit card. The fee is $50 for each of these withdrawal options. One free withdrawal per month is offered through one of these methods.
Bovada is testing a Mastercard debit. It is issued free to selected players. One free withdrawal per month is available. Additional withdrawals have a fee of $25. The maximum transfer is $2,500. The monthly cap is $5,000.
Winning Poker Network A (A)
The Winning Poker Network cashier processes payments for Americas Cardroom, Black Chip Poker and True Poker. The withdrawal speeds at Winning Poker Network are essentially tied with Bovada. We recommend Winning Poker over Bovada because of its ability to process Bitcoin withdrawals. Bovada has yet to roll out this feature. This is important to many U.S. players.
Bitcoin withdrawals are processed in less than one day. The max is $5,000 per day. Checks arrive in 10-14 days. Players receive one free check each month. Additional fees have a $65 fee.
Winning Poker offers players a debut card. It may be used at ATMs and retailers. There is a $40 fee to receive the card. This takes two to three weeks. There is a $4.95 fee to load the card with a Winning Poker withdrawal. That is also the amount of the fee to keep the account open each month. There is a $3 fee every time the card is used. This does not include the fee charged by the ATM owner for each transaction. Withdrawals are added to the debit card in one or two days.
Pay2Card returns a withdrawal to a credit or debit card. The max is $1,000. The fee is $35. Pay2Card transactions are processed in about one week.
Cash transfers are processed by Winning Poker. These arrive in one or two days. The fees and amounts are:
• $100 – $299: $60 fee
• $300 – $499: $70 fee
• $500 – $749: $85 fee
• $750 – $999: $95 fee
• $1,000 – $1,500: $110 fee
Intertops/Juicy Stakes A- (B+/B-)
Intertops and Juicy Stakes are members of the Revolution Gaming Network. It ring-fences its higher limit games with Juicy Stakes. The reason Intertops moved up on our list is because it now offers a free withdrawal option to players each month. Profrb.com reports that players that rake at least $40 per month can get a free check. Raking at least $80 in a month will qualify for a cash transfer up to $500 without a fee. A $100 rake player will receive a cash transfer up to $890 for free each month.
Intertops offers bank wires in amounts up to $2,500 and checks up to $3,000. The fee for each is $50 if the transfer does not qualify for the free withdrawal promotion.
Cash transfers are processed in one to three days. All other withdrawal options arrive in about one week.
BetOnline B+ (B+)
BetOnline is the flagship of the Chico Poker Network. It only gets a B+ and not an A- because of its quirky free withdrawal policy. Players can only receive a free withdrawal once per month. That withdrawal must be requested on a Friday. The maximum fee discount is $50.
Checks are delivered in one to two weeks. These are sometimes processed as money orders. The maximum amount is $2,500. The fee is $50.
Bitcoin withdrawals are processed in less than one day. The fee is 2% of the transaction. The cap is $3,500. Cash transfers are sent in about one or two days. The cap is $750. The fee is about 10% of the transfer.
SWCPoker C+ (C-)
SWCPoker is a Bitcoin-only site. It is not on any network. Its business model became a bit obsolete when other U.S. sites started accepting Bitcoin. Its owner ran into legal problems in Las Vegas earlier this year. For these reasons, we rated SWCPoker lower. It is time to raise its grade as it is showing that while its traffic levels are low, it survived adversity and kept moving along. Players looking for unusual mixed games and Chinese Poker may want to check SWCPoker out. It processes withdrawals to all players in 12 hours or less.
Full Flush Poker C- (C-)
Full Flush Poker is the flagship on the Equity Poker Network. It struggles to pay players inside and outside the U.S. The fastest way to get cash out of Full Flush Poker is by cash transfer. The cap is $600 and the fee is $49. Checks and bank wires take about three months to arrive. Checks have a $2,500 max and a $50 fee. Bank wires are available in amounts up to $4,000 and have a $40 fee.
Players outside the U.S. also have abnormally long waits. While ewallet withdrawals take about one day at most site, these arrive in two or more months at Full Flush Poker.
Merge Gaming D (C-)
The Merge Gaming cashier services players from Carbon Poker, Sportsbook.ag and PlayersOnly. The site has struggled to pay players since February when sportsbooks took a bath on the Super Bowl. Cashout speeds have not improved now that football season has started. This seems to make Merge gaming's excuse that a lack of processors is the reason for slow withdrawals, but it is hardly any comfort, especially since most U.S. sites are not facing the same problems.
Checks take about three months to arrive. The fee is 3% of the transaction. The maximum amount is $2,500. Players can receive one free withdrawal per year.
Some players have cash transfers available. These arrive in one or two weeks.
Players outside the U.S. also experience cashout delays. Skrill payments were taking about three months to process before the option was completely removed from the cashier on September 10. Players with pending Skrill withdrawals were notified that the cashout must be sent by bank wire.
While there have been some reports that substitute bank wire withdrawals were processed within a day of submitting bank info, players in some countries are unable to use this option. Those customers have no way to withdraw from Merge Gaming at this time.
This is not the first time that Merge Gaming stopped processing Skrill payments. The same issue was reported in April of this year and once in 2014.
Merge Gaming has always recovered from cashout issues, but this is the longest time span of slow withdrawals in its history. There are no signs of improvement which is a cause for concern. There is no reason to believe that funds on Merge Gaming are lost, but we discourage players from adding funds to any account on the network due to the slow cashout speeds. There are too many better options in the online poker world.
—- John Mehaffey – Posted September 17, 2015