Lock Poker Payout Report
Update: On April 17, 2015, Lock Poker finally pulled the power cord out of the wall on its clip-joint site.  What is arguably the biggest scam site in the history of online poker decided it was done stealing money from unsuspecting players.  Players at Lock Poker lost an estimated $15 million in its scam.
It is not the amount of money stolen that makes it the biggest scam, it is the fact that Lock Poker continued to accept deposits long after it was obvious that the site was insolvent.  Lock Poker had not paid any players in more than one year when it finally removed the scam from the Internet.
Original Article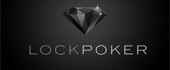 Lock Poker allegedly acquired the Cake Poker Network in June 2012. This turned out to be false. It moved its player base to the network at that time and the network was renamed Revolution Gaming. Cashout speeds at that time were reasonable and often even above average in the US facing online poker industry. That has all changed as Lock Poker saw its cashout speeds implode to unacceptable levels. Players trade Lock Poker funds for about $.03 on the dollar.
In October 2013, Lock Poker left the Revolution Gaming Network for its own platform. Lock Poker is now a standalone site.
Lock Poker owes over $950,000 in late cashouts. It also owes millions in balances that it will never pay.  We advise not playing at Lock Poker.
Lock Poker Western Union
Lock Poker will allow you to request a Western Union payout.  It will sit pending in the Lock Poker cashier for an eternity because the site is a scam.  Any inquiries to Lock Poker support are met with laughs and mocking.
Lock Poker Checks
Lock Poker checks are free. They should be, since they will never arrive.
Lock Poker Deposits
If you wish to give the Lock Poker people more money to steal, there are a variety of methods.  We will not suggest any though as Lock Poker should be avoided.
Do Not Be Fooled by Shill Reports
There are some affiliates and media shills that are reporting that everything is returning back to normal at Lock Poker. Do not believe these reports. There has been little improvement in the cashout speeds of Lock Poker, regardless of what some are saying.
U.S. players are not the only ones affected by slow Lock Poker payments. Players in the rest of the world do not get paid either.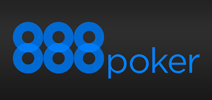 Large player traffic
Above average quality of games
Social, recreational player focused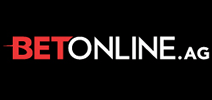 Third largest U.S. facing poker room with growing traffic.
Excellent and consistent payment processing.
Relatively juicy games.