Lock Poker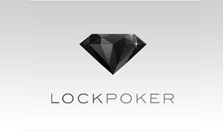 2008
2014
Out of Business
Insider theft, incompetence, and rakeback deals that were too good to be true
Launched in the aftermath of UIGEA, Lock Poker showed tremendous initial promise and at one point was on the edge of the top 5 sites accepting United States players thanks in part to attractive player promotions and solid marketing. However, throughout much of its history, Lock Poker was plagued by cashout issues and poor management which ultimately doomed the site and harmed each of the networks they called home. By all accounts a terribly run poker room, Lock Poker ultimately failed to pay players after huge cashout delays. It is believed they owed players over $1 million.
More About Lock Poker
Screenshots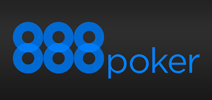 Large player traffic
Above average quality of games
Social, recreational player focused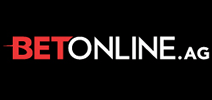 Third largest U.S. facing poker room with growing traffic.
Excellent and consistent payment processing.
Relatively juicy games.
Lock Poker History
Lock Poker entered the online poker industry with a boom.  It looked like Lock Poker was going to be a force when it launched in 2008.  It had a great marketing staff and business plan.  Unfortunately, it appears that Lock Poker was never anything but a scam.
Lock Poker started on the Cake Poker Network.  It later moved to Merge Gaming where it was kicked off for violating rakeback rules.  It moved back to Cake Poker under the guise that it acquired the platform.  It was renamed Revolution Gaming.  It was about that time that Lock Poker stopped paying its players.  A dispute erupted between Lock Poker and Revolution Gaming.  Lock moved to a standalone platform before ceasing operations.  No players were paid.
Lock Poker – A Scam Poker Room
At last count, according to Two Plus Two user IHasTehNutz, Lock Poker players are owed nearly $1 million. This only includes players that post at Two Plus Two. It is certainly only a fraction of the stolen funds.  It also does not include the millions that players have on deposit at the site, chips that are essentially worthless.
This situation is eerily similar to that of WSEX. Victims at the once highly respected sports book complained about payouts of just over $1 million that were late. The site stopped answering support emails in April 2013. A few weeks later, the entire sent went offline.  The same thing happened to Lock Poker, except that it took about two years for that scam to end.
Lock Poker first launched on the Cake Poker Network in October 2008. In April 2010, it moved to the Merge Gaming Network. It started offering promotions that were in violation of network rakeback rules. This started infighting between skins on the network. It also caused Lock to renege on several promotions, including one where players could earn rakeback in their casino accounts. This started to be the beginning of the end for the site.
In May 2012, Lock Poker allegedly bought the Cake Poker Network. It turns out this was just another one of their lies.  The Cake Poker Network was renamed Revolution Gaming.
Payouts started slowing down after Lock moved to Revolution. After a few months, it became obvious that something was wrong at Lock Poker. Other skins on the network started slow paying players and blaming Lock Poker and the network. By mid 2013, payouts all but stopped to players.
In October 2013, Lock Poker abruptly moved to its own network. This was new software not ever seen before in online poker. This angered players as hundreds of thousands of dollars were owed but the site apparently preferred to invest it in a new network. At the same time, Pure Poker tried to lure Lock Poker's players away.
In 2014, Superwins was launched as a skin of Lock Poker. Many players were skeptical about the new site that claimed no relation to Lock Poker beyond sharing a player pool. Players immediately found correlations between the two sites. For this reason, we recommend avoiding Superwins, just as we suggest not depositing at Lock Poker.
Lock Poker is an example of a site that can be bankrupt but still operate for years. It also shows that a poker room that gives away too many promotions has no chance of surviving. The high rakeback and other incredible promotions were likely the downfall of Lock Poker.
Lessons Learned From Lock Poker
There were multiple signs that Lock Poker was not a legitimate site.  It all started when Lock Poker offered players rakeback deals that were well above the allowed rate at Merge Gaming.  It decided not to honor the deals in the middle of the promotional period.  Most players received nothing.  Jose Macedo won the Bluff Pro Challenge.  He was a sponsored pro for the site.  Competitors immediately suspected that he cheated.  Lock failed to investigate the last second surge by Macedo, who eventually confessed that he cheated.
Lock Poker started slow paying players at Merge Gaming and returned to the Cake Poker Network, claiming that the site bought the platform.  This turned out to be false.  Lock Poker owed the network millions of dollars and continued to slow pay players.  Lock Poker reps disappeared during this saga and payments trickled down to zero.
Lock Poker launched its own platform, leaving Cake high and dry.  This did little to help payments.  With its brand name destroyed, Lock Poker tried to launch a skin called Superwins in 2014.  Players were not fooled.  Lock Poker did not bother to even cover the similar code between the two sites.
The lesson learned is that when a site tried to cover up a scandal, refuses to communicate to players and tries to open a new site that is a fraud, these are all signs of a scheme that should be avoided.
What Lock Poker Was Like
Lock Poker operated on four different platforms.  Its first and third versions were on Cake Poker.  It was just like any other site on the network.  Its second version was on Merge Gaming.  The only difference between Lock Poker and other Merge Gaming skins was the under the table rakeback deals.  When Lock Poker moved to a standalone platform, it was similar to others on the market.  It spread Texas Hold'em, Omaha and Omaha High/Low.  It also offered typical features available at modern sites.
Where Are Lock Poker's Components Today?
The standalone platform of Lock Poker is dead today.  Players will find the Cake version named Horizon Poker, which hosts the reputable sites of Juicy Stakes and Intertops today.  The Merge Gaming platform is still alive.  It hosts Carbon Poker, PlayersOnly, Sportsbook.ag and SuperBook.  The main culprit of Lock Poker was Jen Larson.  She is still at-large.  It is believed she is hiding in Eastern Europe.
Scandals Related to Lock Poker
Lock Poker was one large scam.  It either ran off with player funds or squandered them.  The Macedo scandal mentioned is related to Lock Poker's incompetence.
The major scandal that most attribute to Lock Poker outside of its business is the collapse of Cake Poker.  Lock Poker stiffed the platform for millions of dollars.  After Lock Poker left Cake, the network imploded, with many skins failing and Cake eventually giving its platform to Intertops.
Lock Poker Player Impact
Every dime that was on Lock Poker within the last year of its operation was lost.
Related Failed Sites
Lock Poker Timeline
Lock Poker launches on Cake Poker Network.

Lock Poker moves to Merge Gaming.

Jose Macedo suspected of cheating in Bluff Pro Challenge.

Black Friday occurs, Merge Gaming, home to Lock Poker, becomes largest U.S. network.

Merge Gaming reprimands Lock Poker for under the table rakeback deals, Lock reneges on some offers.

Merge Gaming stops permitting new U.S. signups.

Macedo concedes that he cheated in Bluff Pro Challenge.

Lock Poker moved to Cake Poker, site claims to have bought network, which turns out to be inaccurate.

Players start to complain about slow Lock Poker payouts.

It becomes obvious that Lock Poker cannot pay players.

Lock Poker moves to its standalone platform.

Payouts have not been paid for months. New platform does not change that.

Superwins opens and it turns out to be a Lock Poker attempt to rebrand.

Players start to contact Curacao regulator but are ignored.

Lock Poker and Superwins close. All player funds are lost.
Lock Poker FAQ
When did Lock Poker open?
Lock Poker opened in October 2008.
What network was Lock Poker on when it opened?
Lock Poker originally launched on Cake Poker. It left for Merge Gaming in April 2010.
Did Lock Poker buy the Cake Poker Network?
Lock Poker moved back to Cake Poker in May 2012. The site claimed to be the buyer and it was renamed Revolution Gaming.  It turned out Lock Poker did not buy the platform.
Was Lock Poker a standalone poker site?
Lock Poker ran its own platform from October 2013 until it closed in April 2015.
Who owned Lock Poker?
Jen Larson was the owner of the site.
What happened to my Lock Poker deposit and funds?
Lock Poker did not pay players. All funds were lost.