Online Craps Real Money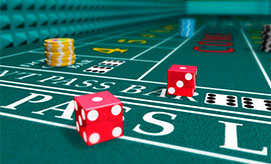 Craps is one of those games that you're into, or you're not. I'm not one of them. But maybe that's because live craps is such a social oriented game. People cheer or boo you on, depending on how well you're tossing the dice.
It's also not one of easiest games to learn, even more so if you're playing on a busy night. But some people love craps. It's a rush for them to toss the dice and not know which way it's going to land.
If you're one of those people, you'll be excited to hear that you can now play online for real money. You don't have to wait until you have the money or time to take a trip to Las Vegas.
You can now play whenever you want, from wherever you want, for as little as $1 per toss. You can even play in your underwear. If you're into that sort of thing.
Whatever you fancy, our goal with this page is to explain how real money craps works online. We'll explain the differences between live and online play, and tell you what you need to know about deposit bonuses.
SPS Approved Safest Online Poker Sites
Rank
Poker Room
Payment Grade
Bonus
Play Poker
The Key Differences Between Playing Live & Online Craps
The following points are the biggest differences between live and online craps.
Etiquette
This is a big deal in a live casino because other people are involved. You don't want to hold the game up, say or do the wrong thing, or spill your drink all over the table.
Those things lead to an experience you'd rather forget.
But online you don't have to worry about that. It's just you and the virtual casino. You can forget about etiquette and do, say or play however you want, with no fear of backlash.
Lower Min. Bets
A big difference between live and online casinos is the min. bet.
Live casinos have so much overhead. They have their buildings, taxes, employees, free drinks and more. And they can only fit so many players in the casino at one time.
That's why minimum bets are $5-$10+.
Online, they don't have all that. They have their software, servers and a handful of employees. That's why online, you can place bets for as little as $1.
Only online can you expect to deposit $20 and make it last awhile.
Take Your Time
This is an extension of the point I made about etiquette. But it can be intimidating for new players to learn the ropes. The game is fast paced.
Online, though, you can take your sweet time. You can toss the dice as fast or slow as you want. This gives you time to learn the rules, strategies, different bets and lingo, without having to worry about pissing people off.
More Promos
Online casinos offer more promotions than brick and mortar casinos. They offer deposit bonuses, VIP programs, cash back and more. And, despite their ridiculous terms, their offers are far easier to earn than a brick and mortar casino.
All in all, unless you're gung ho on playing live craps, online is so much better. It's more accessible, budget and time friendly, and easier than playing live.
Important Details About Craps Promotions
Promotions are a big deal in online gaming. They're meant to lure you in, get you to sign up and deposit. But there are some things you should know.
The most important being the terms and conditions. And how those affect craps players.
The thing is, casinos would prefer that slots players take the bonuses. That's because those games have a higher house edge.
So, sometimes craps players won't even be allowed to have a bonus.
But when they are, craps players will have worse terms to agree to than others. That's to ensure the casino makes money.
For example, they might ask that slots players wager 30x the deposit plus bonus on a 100% up to $5,000 match offer. If you deposited the full $5,000, you'd have to wager $300,000.
But craps (and other table game players) will have to wager more, usually 4x as much.
That means you'd have to wager $1.2 million dollars. Just to clear a $10,000 offer.
Is it worth it? That's up to you. But what's more important is that you're aware of the details so that you don't get screwed down the line. It can affect whether you can keep your winnings, let alone make a withdrawal.
The bottom line – be sure to read our real money casino reviews. You'll learn everything you need to know.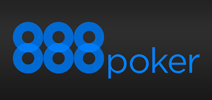 Large player traffic
Above average quality of games
Social, recreational player focused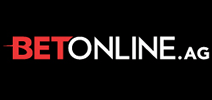 Third largest U.S. facing poker room with growing traffic.
Excellent and consistent payment processing.
Relatively juicy games.