Online Slots Real Money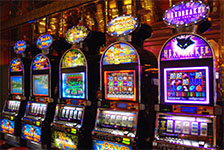 There's no denying the popularity of slots. You can't make it from one end of a casino to the other without running into a cluster of them.
I like them because they're a solid choice for some mindless, TV-like entertainment. There's no thinking required like there is for poker or Blackjack. You can just press buttons.
They also remind me of a video game — one that spits out cash when you win. A video game that can pay out millions of dollars for hitting the right combination.
What I like most is that you can play these games online. The best part is that the top games look no different than those in a B&M casino. And you can win just as much money, if not more, too.
So with that in mind, let's look at playing real money slots online in more detail. Let's look at the software, types and features. Remember to look for the best online casinos to play at.
SPS Approved Safest Online Poker Sites
Rank
Poker Room
Payment Grade
Bonus
Play Poker
Software: The Key Difference Between Casinos
The biggest difference between one online casino and the next will be the software. There are a handful of software companies that power them. Those include RealTime Gaming, Rival, Betsoft, Microgaming, Playtech, NetEnd and Top Game.
Each one will have different games, variations and jackpots.
The most noticeable difference though, will be the themes. The best themes are the ones based on movies, TV shows and games. That includes options like Iron Man, The Hulk, Sherlock Holmes, Wizard of Oz and Life.
But only so many software companies get the right to publish these machines. All are based in the UK. That's why you don't see these games available to US players.
That doesn't mean US players get crappy games, though.
Take Betsoft, for example. Betsoft is the creator of 3D games. Their slots have movie-quality cut scenes, bonus rounds and graphics. You'd swear that Pixar made them.
The takeaway is that each casino will have different slots play, some better or more unique than others. Not one casino will be the same.
Types of Slots You Can Play
What makes slots so much fun is the variety. You can go from one machine to the next, and even though just the images or theme is different, it feels like you're playing a different game.
Much of that has to do with the type of game it is, and its features. Here are the different features you can expect to find.
Progressives
These have jackpots you can win for hitting the right combination. The pots are built using a portion of each player's bet. Progressive jackpots can vary in size, from hundreds to millions of dollars.
Bonus Rounds
When you hit a specific combination a special round will begin. These are unique to the theme, and will often include a mini game or cut scene. The goal is to award the player with free spins, credits or a multiplier.
Classic
These are your old school, 3-reel machines.
3 or 5 Reels
Most machines will be 3 or 5 reels. The more reels on the machine, the more combinations you can hit.
Video
These offer a different look than classic machines. Instead of a mechanical feel, they're more like a video game. They also come with bonus rounds, cut scenes, mini games, multipliers and more.
Multiline
This refers to the number of lines the machine will pay. You will have to make a bet for each line you want to play. For example, on a 25-line penny machine you'll pay .25 to play all of the lines.
3D
A 3-dimensional version of video slots.
Online Slots Features
These are some of the features you'll come across, either in 3D or video slot machines.
Cascading Symbols
These are neat because a wild card will hit, winning you money. Then they will disappear and more symbols will rain down. This can happen over and over again, giving you win after win.
Stackable Wilds
Instead of just one wild per reel, these machines can stack wilds on top of wilds. This gives you the chance to win more lines, and win even higher payouts with all the combos you can hit.
Bonus Rounds
This can include all kinds of things from mini games, to x number of free spins, to a short clip with some cash waiting at the end.
Free Spins
Get free spins that will pay out if you hit a winning combo.
Nudge and Hold
These are interesting machines in that they give you control over where the final symbols end up. You're given the opportunity to nudge a reel up or down. With the hold option you can hold one reel while the other 2-4 reels spin.
Conclusion
The bottom line? Since each machine will have a different set of games and features, each machine will be different than the last. When you factor in the different software providers, you'll never, ever run out of machines to play.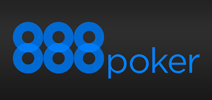 Large player traffic
Above average quality of games
Social, recreational player focused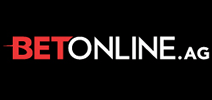 Third largest U.S. facing poker room with growing traffic.
Excellent and consistent payment processing.
Relatively juicy games.