Skillbet Poker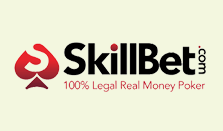 2012
2013
Out of Business
Lack of popularity of skill poker sites
Despite the failure of skill-based sites before it, Skillbet decided to give it a go in the aftermath of Black Friday. They were legal in 28 states but never garnered much popularity beyond a few niche players. This was despite heavy marketing and some tweaks to the skill-based concept. They closed in 2013 but paid all players.
Screenshots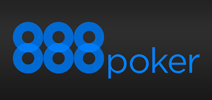 Large player traffic
Above average quality of games
Social, recreational player focused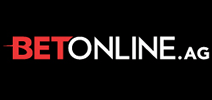 Third largest U.S. facing poker room with growing traffic.
Excellent and consistent payment processing.
Relatively juicy games.
Skillbet History
Skillbet was a US friendly online poker room that fell under skill laws in 28 states. Canadian players were also welcome.  Deposits were accepted by Visa, Mastercard, Discover, American Express, Dwolla and echeck. This made it simple for Americans to get money on the site.  That did not help it appeal to the poker masses.
Instead of a standard poker table, Skillbet players did not play each other directly. Players were seated at separate cash games against computers. The players and computer opponents were dealt identical hands at two tables for a total of 30 hands. The player that won the most money or lost the least got paid the difference in chips.
Skillbet fell under skill game laws in 28 states, according to site representatives. These states were Alabama, Alaska, Colorado, District of Columbia, Georgia, Hawaii, Idaho, Kansas, Kentucky, Maine, Massachusetts, Missouri, Nebraska, New Hampshire, New Jersey, New York, New Mexico, North Carolina, North Dakota, Ohio, Oregon, Pennsylvania, Rhode Island, Utah, Virginia, West Virginia, Wisconsin, and Wyoming. Skillbet also accepted Canadian players.
Game Selection
Skillbet offered games as low as $3. Limits ran as high as $600, though most action was at either $3 or $7.50 tables.
Skillbet Bonus
Players received a 200% up to $1,000 first deposit bonus. The bonus cleared at a rate of 120 Skill Points for every $5 in bonus. Players earned 7 Skill Points for every $1 in fees paid. The bonus returned 29% of fees paid to players. The bonus never expired.
Promotions
This poker site offered a unique referral program. Players could challenge their friends. If their friend accepted, the winner received $10. If a Skillbet Challenge player made a deposit then the referrer will receive $15. Players may be invited using Twitter, Facebook or email.
New Skill Concept Was Not Enough
The skill angle was different than its predecessors that failed trying to catch the same niche.  Skillbet failed to attract any regular sort of action.  Props did not change that.  Skillbet closed in April 2013, less than one year after it opened.  All player deposits were refunded.
Lessons Learned From Skillbet
Skillbet was a skill-based poker site that was available in 28 states.  The site heavily marketed the Two Plus Two poker forum.  It tried to appeal to players that did not have access to legal real money poker sites.  That never materialized.  The business model had been tried many times before and is not a profitable one.  While Skillbet paid all players, this is still a lesson to not assume that a skill gaming site can survive.
What Skillbet Was Like
Skillbet was a skill-based poker site.  Players entered into tournaments where they played bots for 30 hands.  Each player was dealt the same exact hand.  The winner of the tournament had the best outcome, even if that was negative, and won the difference in chips.  The house took a rake from these winnings.
Where Are Skillbet's Components Today?
The software at Skillbet is not in use anywhere.  The website is no longer in operation in any way.
Scandals Related to Skillbet
Snapshot
Player Funds Lost?
No
Last Payout:
2013
There were never any scandals involving payouts at Skillbet. The site paid all players and had no affiliation with any group that failed to honor its obligations. There were concerns that prop players at the site were abusing the system.
Player Impact
Skillbet players were paid in full.
Related Failed Sites
Skillbet Timeline
Skillbet opens.

Players accuse Skillbet of using props that altered play to change format of tournament to earn pay.

Skillbet closed without notice.
Skillbet FAQ
When did Skillbet launch?
Skillbet opened in July 2012.
What was Skillbet's business model?
Skillbet was a site that played bots against participants. All players got dealt the same cards and tried to earn more chips than others that entered the same tournament.
When did Skillbet close?
Skillbet closed in April 2013.
Did Skillbet players get paid?
Yes. Skillbet paid all prizes out.