Big Bet Poker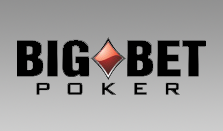 2003 & 2009
2004 & 2011
Out of Business
Mostly paid, except some prop payments
Kahnawake Gaming Commission
Lack of traffic
Big Bet Poker was the name of two separate online poker rooms during different eras.  One was an Odds On site that launched a unique platform in 2003.  In 2009, Big Bet Poker opened as a skin on Merge Gaming.  Both operations were short-lived.  Neither lasted more than two years.  The two versions of Big Bet Poker were only related by name; there were different owners for each operation.
Screenshots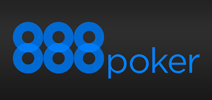 Large player traffic
Above average quality of games
Social, recreational player focused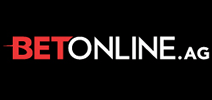 Third largest U.S. facing poker room with growing traffic.
Excellent and consistent payment processing.
Relatively juicy games.
Big Bet Poker History
Big Bet Poker has the honor of having failed on two separate occasions.  The owners of the second venture did not know the first failure even existed.  To the credit of each operator, all players were paid with the exception of a handful.  The first site launched in 2003.  The second opened in 2009.
The First Failure
In February 2004, Big Bet Poker and its parent company Odds On threw in the towel. It stiffed props for the last few weeks of work but paid all deposited funds.  The nail in the coffin was a second $25,000 bad beat jackpot that hit within weeks of the first one.  The big winners got slow paid.  It took nearly a year for all to collect the winnings.
It closed the site and moved to a play money only model. The software was briefly resurrected in 2006. It was used by WPT Online before it moved to Cryptologic. WPT eventually became a skin on the Party Poker Network after it was acquired by Party Gaming.
The Second Failure
In 2009, Big Bet Poker was once again in online poker site. It was a skin on the Merge Gaming Network. The site apparently had no idea the domain was used by a previous poker room that stiffed its prop players.
Big Bet Poker's Merge skin was relatively successful. It appeared to run into problems when the Pic-Club ewallet imploded. They continued to take deposits through that method even after most sites had stopped. Players with funds stuck at Pic-Club flocked to it and deposited.
In January 2011, the newest Big Bet Poker decided to call it quits. It gave players until the end of the month to withdraw. Deposits were not accepted during most of January 2011. This time around, everybody that requested a withdrawal got paid.
Lessons Learned From Failure of Big Bet Poker
Players did not get stiffed, but a few prop players employed by the site did for a small amount of money.  The only lesson learned here is to make sure that you work for a legitimate prop company.  The site was a standalone on the first attempt.  The second one was a Merge Gaming skin where it did not handle the banking, making the site safer than an unknown standalone one.
What Big Bet Poker Was Like
During its first launch, Big Bet Poker was a standalone site with quality software.  It was smooth and stable.  It lacked a few features, including notes.  Texas Hold'em, Omaha, Omaha High/Low, Seven Card Stud and Seven Card Stud High/Low were all spread.
Big Bet Poker had great promotions.  The first deposit bonus was 100% up to $75 that returned 300% rakeback.  There was a $25,000 bad beat jackpot that hit when quad deuces lost playing both cards.  Every game had a high hand of the day that paid $100.
No additional rake was taken from the games to pay for these promotions.  Most players were props making 100% rakeback.  This means the site made little or no rake.  The bad beat jackpot was hit twice in a matter of weeks.  The site had trouble paying players.  It took nearly a year for the biggest winners to receive every dollar.
The second incarnation of Big Bet Poker was a Merge Gaming skin.  There was no difference between it and others on the network.
Where Are Big Bet Poker's Components Today?
The original platform was a play money site for a while until it was sold to WPT.  That site used it for a couple of years before moving to Cryptologic and eventually Party Poker.  Merge Gaming is still alive today.  Odds On owned Big Bet Poker during its first flight.  That company stayed in business with its casino sites, including English Harbour, for years after Big Bet Poker closed the first time.
Related Failed Sites
Scandals Related to Big Bet Poker
Snapshot
Player Funds Lost?
No
Last Payout:
2011
Big Bet Poker was free of any serious scandals.  The first site had trouble paying its bad beat jackpots but eventually fulfilled its obligations.  Props were not paid a small amount for their services during the last week it was in business.  There were no problems with the second version.
Player Impact
There was little impact on players at Big Bet Poker when it closed either time.  All were paid, except the prop company failed to pay employees for the last two weeks of action.
Big Bet Poker Timeline
Big Bet Poker launches on new platform.

Big Bet Poker closes for first time.

All player deposits paid.

Big Bet Poker opens for play money action.

Big Bet Poker opens on Merge Gaming under new ownership.

Big Bet Poker closes again.

All players are paid.
Big Bet Poker FAQ
What network was Big Bet Poker on?
Big Bet Poker was an independent site during its first run. It was on the Merge Gaming Network for its second failure.
Did Big Bet Poker have a bad beat jackpot?
Yes, they offered a $25,000 bad beat jackpot.  This was unheard of in that era.  It required a player to lose at least quad deuces.  This hit twice in a short period and essentially bankrupted the site.
Did all Big Bet Poker players get paid?
Yes. all players got paid. The exception was prop pay at the end of the first failure's run.
What is Big Bet Poker today?
There is no site being hosted currently.