Bodog Asia Raided – Calvin Ayre makes Most Wanted List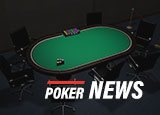 American online poker players outside of Delaware, Nevada and New Jersey have to accept a degree of risk every time they sit down at a table.  Some players in those three states still continue to play at unregulated sites for various reasons.
A Bodog support center in the Philippines was raided last week.  This has caused extra stress for players.  Phone support has been offline for a week, but payouts have not been delayed.  The constant question for players at Bovada, the U.S. facing Bodog site, is whether funds are safe.
Americans should always be aware of the degree of risk associated with playing at unregulated offshore sites.  The news that Calvin Ayre is among the Homeland Security Investigations' Ten Most Wanted was overshadowed by New Jersey's regulated online gaming launch.  Players outside of regulated states should be taking notice.
As unreasonable as it seems to poker players, Calvin Ayre, the founder of Bodog, is listed among the Immigrations and Customs Enforcement's (ICE) Ten Most Wanted.  He is among alleged drug and human traffickers, just to name a few.  His last known location, according to ICE, was Antigua, which does not seem willing to comply with a U.S. extradition request. 
How Does this Affect America Online Poker Players?
Any bankroll that can be considered excessive should be withdrawn from an offshore site.  This is not to say that offshore bankrolls are immediately in danger, but this is not the time to have a five-figure bankroll at an offshore site.  Cash it out and drop down to $200 no limit, as opposed to $600 NLHE.  This may seem like a drop in action, but you will be thankful if the tides change.
The two largest U.S. poker sites have long been indicted.  Winning Poker's parent company was indicted on Blue Monday.  Bodog was indicted in February 2012.  These are the two fastest paying U.S. facing online poker sites.  They did not miss a beat after the indictments were unsealed.
Another issue to consider is that Bovada is managed out of the Kawnawake reservation in Canada.  It is sovereign land and seemingly out of the reach of U.S. authorities.  Many large U.S. facing sites are licensed there.
Caution should always be used when playing on U.S. facing sites.  Large bankrolls should not be left on these sites.  This also goes for players outside of the U.S.  The fact that Calvin Ayre has eluded U.S. authorities for nearly two years after his indictment was unsealed, and a decade before, shows that he is likely in a safe place outside of the long arm of the law.  Even if he is captured, it does not mean that Bodog and Bovada would instantly implode.  It is business as usual as long as Bovada continues to have access to the U.S. banking system.