Full Flush Poker Stops Responding to Players, Website Offline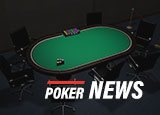 Full Flush Poker went offline on September 30. The site's management claimed that the situation was temporary at the time.  The company tweeted on October 3 that a new platform was coming and there would be daily updates.  It was a screenshot of a Facebook post.  The Full Flush Poker Twitter account never tweeted again.  All responses from players to @fullflush_poker were ignored.
A representative continued to interact with players in the existing Facebook thread.  The theme was constant reassurances to players that the situation was temporary and all funds were safe.  The temporary website offered a live chat function.
That changed last week.  Full Flush Poker has fallen completely silent and there is no longer a way to reach the company.
The live support button at Fullflushpoker.com went offline about a week ago.  Our attempts to contact support through that method and by email were unsuccessful.  Players report the same result.
Site representatives stopped responding to player concerns on the company's Facebook page on October 20.  The Fullflushpoker.com website that hosted just a WordPress template and live chat button that had fallen silent went offline over the weekend.  The site now displays a 404 error.  The domain is no longer found on the server.
Background on Full Flush Poker Closure
Full Flush Poker lost its gaming license on October 1.  Some players were waiting as long as a year for requested withdrawals when that occurred.
Full Flush Poker's .eu domain quickly forwarded to a casino affiliate link.  It was discovered that domain was not owned by Full Flush Poker. Its .com domain started forwarding to a WordPress page with a live support link.  Gaming regulators in Curacao did not respond to our request to comment on the reasons why the license was suspended.
Safestpokersites believes that all player funds are lost.  There has never been an example of a struggling site going offline unexpectedly for weeks and successfully recovering from it.  If the site ever does return, there is little chance that it could ever generate enough deposits to pay off the estimated millions of dollars owed to players and other creditors.