Lock Poker Timeline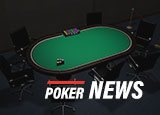 Lock Poker has been in business for over five years. It opened with great promotions and support.  It worked to draw players through its rakeback promotions and house pros.  Its popularity exploded after Black Friday.  That was due to it being on Merge Gaming, the network that quickly shot up to number one in the U.S. online poker market after PokerStars and Full Tilt Poker left the market.
October 2008 – Lock Poker launched on the Cake Poker Network.
March 2009 – Lock Poker launched its first Bluff Online Poker Challenge.  This promotion would become a popular promotion for the new site and helped create a buzz in the online poker community.
September 2009 – The poker site starts to sign professional players to help represent and market the site.
April 2010 – Lock Poker moved to the Merge Gaming Network. At the time, Merge was a relatively small U.S.-facing network.
April 2011 – Lock Poker's popular rakeback promotion starts to anger players.  Merge Gaming capped rakeback on the network at 30 percent.  Lock Poker was paying players extra rakeback through the casino.  The network apparently demanded an end to this promotion under its advertised terms and conditions.  This change of policy was applied retroactively.  Wager requirements were increased to the point that players complained that the promotion became worthless.
May 2011 – The winner of the Bluff Online Poker Challenge was disqualified for alleged multi-accounting.
May 2012 – Lock reportedly buys the Cake Network.  It left Merge Gaming on May 31, 2012.  The network was renamed Revolution Gaming and it quickly became the number one U.S.-facing online poker network.  The online poker community later discovered that Lock Poker did not actually acquire the network.
Early 2013 – Late cashout reports start to pop up in the Lock Poker sponsored forum at Two Plus Two.
May 2013 – Lock agrees to stop promoting itself on 2+2 as late cashout complaints mount.  Rumors fly about a Portugal retreat for Lock pros. A Lock Poker representative stated that the rumors were "severely lacking in actual facts".
June 2013 – IHasTehNutz starts a thread in the Lock Poker sponsored forum at Two Plus Two about late cashouts.
Aug 2013 – Lock Poker closes Two Plus Two forum.  Players are told that support will now be handled in a private forum.  Players must rake at least $100 to post in the forum. There are complaints that the private forum is heavily moderated and complaints are deleted.
Aug 2013 – 2+2 IHasTehNutz starts an independent thread about late cashouts.  He continues to compile the information for his now famous reports often cited by the online poker media.
Aug 2013 – Lock Poker gets its first F in the PAS U.S. Online Poker Payment Processing Report, down from a D- in July.  Its best 2013 grade was D+. That was in February.
Oct 2013 – Lock leaves the Revolution Gaming Network without any notice to players.   It moved to a proprietary platform with no skins.  The software gets many positive reviews, but players are growing increasingly concerned about late cashout requests.  Pure Poker attempted to lure Lock Poker players. Lock Poker tells Flushdraw.net that the company is considering legal action against its former network partners.
March 2014 – A Lock Poker skin branded as Superwins entered the market.  Players discover many connections between Lock Poker and Superwins.  Both sites deny common ownership. Superwins states that it has a separate management team and cashier.
March 2014 – Lock Poker chip are offered for sale at $.06 on the dollar.  Players report the maximum transfer is lowered to $500 per day and $2,000 per week.  Players are told by Lock Poker CEO Jennifer Larson that big changes are coming in two weeks.
There is no telling what the future holds for Lock Poker. Players are hoping the big changes alluded to by Lock Poker's CEO includes a bailout that will help all everyone get paid.