Luxor Poker Room Closes One Week Early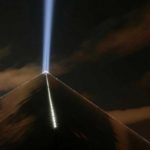 The Luxor poker room closed one week early. The reason given was due to the lack of employees to continue through June 18 as planned. The poker room closed on June 11 due to these staffing issues. Most employees found jobs in other poker rooms instead of waiting until the last day to start looking for new work.
There is a high demand for poker room employees in Las Vegas this time of the year with the World Series of Poker in town. In addition to the World Series of Poker, there are several smaller series. This creates more cash game action at the major poker rooms in Las Vegas. Many poker dealers work multiple jobs or receive overtime to meet the demand.
It seems that Luxor anticipated that this may happen. The Luxor poker room gave away $17,000 in saved jackpot money to players starting May 27. It only took a few days to exhaust the prize pool.
There are still two poker rooms within walking distance of where the Luxor one once was. Mandalay Bay's poker room is just a few minutes' walk south through the shopping district. The one at Excalibur is a short walk through a corridor and food court.
Players will find 1/2 No Limit Texas Hold'em cash games during most hours of the day. Excalibur also spreads this game.  There is also a 2-6 spread limit Texas Hold'em game at Excalibur. Both casinos offer several low limit tournaments daily.
Luxor was the 23rd Las Vegas poker room to close since 2012. It was the third to shutter in 2017. Hard Rock Casino closed its poker room in March. Monte Carlo's closed in April.