How Nevada Online Poker Has Changed Since WSOP.com Launched Four Years Ago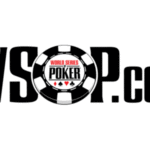 After a two-day soft launch, WSOP.com held its official grand opening in Nevada on September 19, 2013. Unlike Delaware and New Jersey, poker sites did not hit the market on the same day in Nevada. At the time of WSOP.com's launch, Ultimate Poker was approaching its fifth month in operation.
The Nevada online poker market has seen many changes since WSOP.com went live four years ago. This includes two sites failing.  While Nevada online poker failed to meet lofty expectations, regulation appears to have met its goals.
Real Gaming Launched Third Nevada Poker Site
Real Gaming entered the Nevada online poker market in February 2014. The poker site related to South Point released what may have been the worst online poker software in history, a title some players previously gave to Ultimate Poker, the first Nevada poker site.
The geolocation function used a proprietary mobile app. This excluded players that did not have a modern device.
Multi-tabling was nearly impossible. It was difficult to follow more than one game.
Players could not sit out at tables. That required completely closing the table. Those that got disconnected or failed to close a table properly would continue to post blinds. This was especially problematic in shorthanded games when a player could be quickly felted by blinds trying to get back to the table. Most action at Real Gaming was shorthanded.
The software would permit players to move seats after every hand to avoid blinds. Multi-table tournaments were impossible because tables could not be properly balanced or merged. These were just a few of the many software issues the site had.
Real Gaming never managed to attract more than about 10 cash game players at the same time. It was completely dark most hours of the day.
The site removed all tables from its lobby in August 2016. Real Gaming is still technically licensed, though it is not operational. The site currently gives a 504 gateway timeout error when a player logs into it.
Ultimate Poker Couldn't Compete With WSOP.com
Ultimate Poker held a Nevada online poker monopoly for nearly five months. It only took a few months for WSOP.com to grow to the point that it passed Ultimate Poker in terms of traffic.
Ultimate Poker had a talented staff that understood how to market the site to players. Customer support was among the best in the online poker industry. This was a feature that its founders knew was important. Unfortunately for Ultimate Poker, its software quality was poor and saw little in the way of improvement during its operations.
Ultimate Poker folded in Nevada in November 2014. The company's New Jersey operations shuttered the previous month.
WSOP.com Traffic Near Lows
WSOP.com has been unable to fully capitalize on its Nevada online poker monopoly. The site experiences a cash game traffic increase of about 25 percent during the summer tournament season. This level is not sustainable during other times of the year. Currently, WSOP.com averages about 145 cash game players, according to PokerScout. This is on the lower end of its historical numbers for this time of the year.
While WSOP.com easily beat its former Nevada competitors in terms of branding and software, it still has some work to do. Most notably, I rate its support department to be among the worst in online poker. I gave it this ranking before my most recent issue with it.
WSOP.com attempted to use a support forum in its early days. It bought a sponsored forum at Two Plus Two at the time of launch. WSOP.com decided to move this discussion to its own site. That idea appears to be abandoned. Forum accounts operated by WSOP have gone silent. The most recent post in the forum is three-day old spam.
And Now Some Good News
Delaware Liquidity Sharing Agreement
One of the biggest milestones in Nevada online poker history was when the state entered into a liquidity sharing agreement with Delaware. The agreement was signed between Nevada Governor Brian Sandoval and Delaware Governor Jack Markell in February 2014. WSOP.com and the three Delaware poker sites, all powered by 888, merged player pools in March 2015. Most games are available on both platforms. One notable exception is World Series of Poker events. These are exclusive to Nevada.
The liquidity sharing execution appears to be flawless. This has not helped online poker revenues in Delaware. The three Delaware sites combine to rake about $20,000 per month, which is near the bottom in terms of historical numbers. While Nevada does not report online poker revenues, it is likely that WSOP.com generates more than 90 percent of the network rake.
New Jersey has yet to enter into an agreement with Nevada or Delaware. Its online poker industry is nearly double the size on Nevada's in terms of cash game players, according to PokerScout.
Online WSOP Bracelet Events
WSOP.com rolled out an online bracelet event in 2015. The concept brought the event live once it was down to six players. These online bracelet events proved to be so successful that WSOP.com increased the number of them to three in 2017.
Traffic Not Only Measure of Success
While it would be nice to see success at regulated poker sites in terms of traffic and revenues, there are still several aspects that are worth celebrating.
Geolocation got off to a rocky start. Players often reported getting booted from tables due to an issue with the location software timing out or suddenly determining that a device left Nevada even though it had not moved since login. Geolocation software has since improved drastically. Sites often combine cell phone triangulation with wi-fi positioning. This has put an end to most of the issues players experienced in the early days of Nevada online poker.
Online poker sites are required to verify the identity of players. This prevents identity fraud and underage gambling. This process seemed to work properly from the beginning. There have been no reports of underage gambling or identity fraud related to Nevada online poker rooms.
There were some payment processing issues early in the industry. Some banks refused to process transactions to these sites. Credit cards had a low rate of approval. Banks have since loosened restrictions on these transactions with legal gaming sites. Ewallets like PayPal and Neteller are also now available.
WSOP.com made an early mistake not processing cash deposits and withdrawals, a feature that proved to be popular at Ultimate Poker. It later conceded this oversight and worked to add it at five Las Vegas casinos owned by Caesars Entertainment. The resorts that accept cash deposits and withdrawals for WSOP.com are Rio, Caesars Palace, Planet Hollywood, Paris Las Vegas and Harrah's.
More States Needed for True Success
The biggest roadblock to Nevada online poker is the lack of other regulated jurisdictions in the US. While Delaware and New Jersey launched online poker after Nevada, these games were already approved and in the works when WSOP.com Nevada launched.
No other state has enacted online poker regulations since then. Regulated online poker proponents feel that Pennsylvania and Michigan are the favorites to pass favorable legislation in the near future.