PokerStars Bails Out PKR Players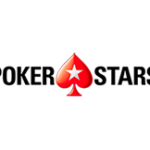 PokerStars made an announcement today that will make all PKR players happy.  The world's largest poker site published a blog post this morning stating that it will make all PKR balances good.
PokerStars estimates that there were 60,000 affected players at PKR that had funds on deposit at PKR when it failed in May. The amounts owed by PKR vary from pennies to thousands of dollars.
There will be no wager requirement for the PKR funds replaced by PokerStars. PKR players that already had an account at PokerStars will see those funds in their account. That transfer occurred this morning. Players that do not have a PokerStars account will need to create one. The PKR funds will then be transferred to the PokerStars account. This may require contacting support.
This deal was made possible through an agreement with the claims administrator in charge of the PKR liquidation. The PKR brand will be retired. Any deposits or withdrawals made immediately before PKR closed are lost. This same is true for affiliate money that was not withdrawn before PKR's failure. Tournament tickets and loyalty points are also lost.
This is not the first time that PokerStars bailed out players after a site failed. PokerStars reimbursed Bugsy's Club players when that site failed in 2009. Bugsy's Club players were required to earn 5 VPPs for every $1 in funds transferred to PokerStars to request a withdrawal.
PokerStars bailed out Full Tilt Poker in a 2012 shotgun wedding related to the company's Black Friday settlement with the U.S. Justice Department. PokerStars paid Full Tilt players located outside the United States directly to their accounts when the site reopened. U.S. players were forced to go through a claims process.