The Decline of Online Poker Bonuses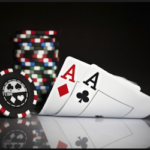 There was a time when a player could make a living by claiming online poker bonuses. These players were called bonus whores. There was even a website at Bonuswhores.com in the early days of online poker that described the best bonuses available to players and how to take the best advantage of them.
The online poker boom peaked in 2005. During that era, there were hundreds of online poker sites spread across dozens of networks. Each needed a way to compete in the market. Some of the competition was heated among network skins. It was a time of cutthroat online poker operations.
Best Bonuses During the Poker Boom
The best online poker bonuses in the world during the poker boom were at Party Poker and some of its skins. It was a 100% up to $500 first deposit bonus. It only required five raked hands per $1 in bonus to clear. A player only had to be dealt into the hand to get credit for it. Folding before the flop qualified. A pot needed to rake $.25 or more to count towards the bonus.
Party Poker Bonuses
That meant that a no limit or pot limit hand pot needed to get to $5 to count. Savvy players chose $1/$2 fixed limit games. The minimum rake was $.50 at $5 but it didn't rake again until the pot was $20. The rake capped at $1 at $1/$2. Most pots would not make it that high. That meant a player at six-max would only pay eight cents to clear $.20 of bonus. Accounting for hands that would make the $1 rake cap, the bonus cleared at a rate of about 200% rakeback.
Players could also take advantage of this bonus in the same manner at $.50/$1 and $1/$2 full ring. The rakeback would have been higher at $.50/$1, but the number of qualifying hands would have been much lower. At $1/$2 full ring, half the number of hands per hour is dealt. That would have drastically lowered the hourly rate. Players could hit this bonus at every party skin.
Gnoming
There was a bonus called EMPIRE500 with these terms at Empire Poker, a Party Network skin. The player verification system was terrible at Empire Poker. Poker players would clear the online bonus and simply make a new account, sometimes under a different name, and hit it again. This was referred to as "gnoming" in that era of bonus whoring.
Reload Bonuses
Party Poker and skins offered reload bonuses that cleared at a rate of seven raked hands per $1. This still cleared at a rate of about 150% rakeback. The games were so easy that the rakeback return rates could be greatly improved with basic poker strategy.
There were other great online poker bonuses that returned 100% rakeback or better. These were offered by some Microgaming and Ongame skins. Cryptologic sites offered monthly bonuses that were sometimes paid as an hourly rate, regardless of the action. Some paid a flat amount based on the number of hands dealt per month.
Online Poker Sites Started Limiting Bonuses
Sites started to realize that paying more than 100% rakeback to players in the form of first deposit and reload bonuses was not a great business plan. It attracted players that would play very tight and often play 10 or more tables. Occupying a seat and doing nothing but folding was often a winning strategy with some of the online poker bonuses during the poker boom.
Some Poker Sites Targeted Bonus Abusers
Some Microgaming sites lashed out at players that failed to give proper action. Intertops was one that refused to pay bonuses if it equated to higher than 100% rakeback. Many players ended up in this situation as the bonus was based on dealt hands but Intertops was paid by the network using the contributed rake formula. This started a collapse of great bonus offers.
UIGEA Helped End Era of Great Poker Bonuses
The Unlawful Internet Gambling Enforcement Act was enacted shortly after the Microgaming bonus issues. The online poker industry faced adversity due to this. Sites that dropped U.S. players could not afford to pay out generous bonuses anymore. Those within the U.S. saw competition slashed and had little reason to continue paying out huge bonuses to players with generous terms.
The first step sites took to drop bonuses was changing bonuses from dealt to contributed. Ultimate Bet and Absolute Poker were among the first sites that took that route. Others moved to a rake-based bonus model. Ongame and Full Tilt Poker were among the early sites to adopt that formula. Eventually, almost every site moved to that method of paying online poker bonuses.
Today's Online Poker Bonuses
The bonuses at online poker sites these days are just flat out terrible. Party Poker, once home to a 200% rakeback bonus, gives a lousy $20 in poor terms to new players. Carbon Poker's first deposit bonus is just 5% rakeback. Bonuses that are considered great these days pay 20% rakeback. This includes 888Casino, WSOP, and the Winning Poker Network.
Reload bonuses are virtually nonexistent and never offer better terms than the first deposit bonus. The days of living off bonuses are long gone. Players have to possess higher poker skills to succeed at online poker tables. This is part of why the online poker industry has contracted so much in the past few years.