Weekly Roundup April 19th 2013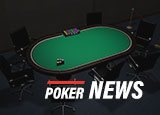 It was another busy week in the US online gambling world.  Two sports books closed their doors.  One of these sports books was on our warning list while the other was recently named in an indictment.  There may also be good news in Massachusetts.  There was also news out of New Jersey about their new online gambling industry.
Legends Sports Closes
Legends Sports was indicted last week as well as a combined 57 individuals and entities related to the company.  It was business as usual for a few days, but then the site was taken offline and players that logged in were met with the following message:
Dear Legends Customer,
We have some important information regarding your Legends Sports account. Please take a moment to read through it carefully.
Effective today, 17th April 2013, you will no longer be able to bet with Legends Sports. We are in the process of negotiating to have an A rated sports book assume the balances.
We would like to assure you that all funds are perfectly safe and secure. Any unsettled bets will be honored and settled by the provider assuming your account.
All customers will be receiving email instructions on how to activate your account within the next 24-48 hours.
We thank you for your loyalty and know that you will be in very good hands with your new provider.
Sincere regards,
Management and staff
Unfortunately for Legends Sports players, three days have gone by and no bailout has been announced.  The site still appears operational at first glance.  Lines are posted and players may still login.  It appears the lines are coming from a feed provided by another company and when players try to place a bet they instead see the above message.
World Sports Exchange Closes
World Sports Exchange was once the biggest name in US sports betting.  The company also offered rake free poker at one time through its World Poker Exchange brand.  The poker room closed in 2012 and today the sports book closed its door.  The message on the website hints that a bailout may be in their players' future, but it is safe to assume that will not happen since it is likely the company has been trying to find a buyer for the last few years.  The group fell on hard times starting in 2009 and owed over $1 million to players at the time of closure.  We have been warning about World Sports Exchange since we launched Safest Poker Sites.
Online Poker Language Finds its Way onto Massachusetts Budget Bill
An online poker bill was attached to the pending 2014 fiscal year Massachusetts budget.  The bill would allow up to three online poker licenses.  That is the same number of brick and mortar casino licenses allowed under recent legislation that legalizes casinos in the state.  Players would be required to be at least 21 years of age and only online poker would be allowed.  The bill would also ban any operator that participated in the US market after October 13, 2006.  That is the same date that President George W. Bush signed the Unlawful Internet Gambling Enforcement Act into law.
PokerStars Completes New Jersey License Application
PokerStars' parent company Rational Group has completed its licensing application in New Jersey.  This license would allow the company to operate the Atlantic Club, an ailing casino the company has agreed to buy for an estimated $50 million.  This licensing application is just for the brick and mortar operations.  An interactive gaming license application would come after this approval.  A hearing is expected on or about August 8, 2013.
Caesars Entertainment to Apply for New Jersey Online Gambling License
In the same report, Caesars Entertainment has announced that they will apply for New Jersey interactive gaming license.  The company operates four of Atlantic City's twelve casinos.