World Sports Exchange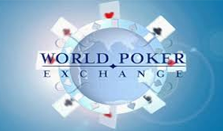 2004
2013
Out of Business
Payment processing fraud and incompetent management
Primarily a sportsbook, WSEX also operated a poker room called the World Poker Exchange. Launched in 1997, the World Sports Exchange became one of the most respected online sportsbooks. WPEX gained prominence as a 100% rake free poker room. As traffic at the site grew, bots and colluders also gradually populated the games. Eventually the site cut and ultimately got rid of their rakeback promotion, which quickly killed the remaining games. Marred by cashout issues and legal troubles, WPEX closed its poker room in 2012 and in 2013 closed WSEX. Players with cashouts going back two years were never paid.
More About World Sports Exchange
Screenshots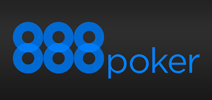 Large player traffic
Above average quality of games
Social, recreational player focused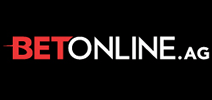 Third largest U.S. facing poker room with growing traffic.
Excellent and consistent payment processing.
Relatively juicy games.
World Sports Exchange History
World Sports Exchange, commonly referred to as WSEX, was founded in 1996. The company accepted its first online sports bet on January 5, 1997. During its existence, World Sports Exchange offered sports betting, online casino games, and online poker. It ceased operations in April 2013.
Boom and Bust
World Sports Exchange was once one of the most well respected sports books in the world of online gambling. Sportsbook portals across the internet appropriately graded WSEX as an A+ book. In 2009, WSEX started paying withdrawal requests slower than a respected sports book would pay. Throughout 2009, players became more and more concerned about payout speeds. The situation at WSEX would further deteriorate through 2010 where players would either not get paid or their winnings would get confiscated.
U.S. vs Jay Cohen
Jay Cohen founded WSEX in 1996. Cohen was indicted in 1999 of violating the Wire Act of 1961 in the U.S. Cohen proclaimed his innocence stating that his business could not be illegal due to it being located and licensed in Antigua where online gambling was legal. Cohen could have stayed in Anitgua insulated from U.S. prosecution but he vowed to fight the indictment in court, even refusing to plead guilty to it.
On July 24, 2000, Cohen was found guilty of violating the Wire Act of 1961. He was sentenced to 21 months in a Nevada prison and ordered to pay a $5000 fine. On that same day, he was terminated from his job as CEO of WSEX. Cohen became the first person to be convicted of violating the Wire Act by accepting sports wagers in a jurisdiction where it was clearly legal. In addition to the jail term and fine, Cohen was also ordered to not associate with any online gaming site after his release. Cohen later admitted in an interview with MSNBC that he had violated that order by returning to Antigua and becoming involved in WSEX again.
While Cohen served his jail term, WSEX continued on with their business. The operation ran flawlessly as it paid winners in a timely manner and offered top notch customer service to its players.
Antigua vs U.S.
Angered by one of its licensees being jailed, and its lack of access to U.S. gamblers, Antigua filed a complaint with the World Trade Organization (WTO) on March 21, 2003. Antigua claimed that its country's licensed betting sites should be allowed legal access to the U.S. market due to the fact that gambling was legal in the U.S. Antigua alleged that not allowing their country's businesses access to the U.S. market violated trade agreements. On March 24, 2004, the WTO ruled in favor of Antigua. While the U.S. appealed many times, Antigua won all appeals. The U.S. was ordered to pay damages to Antigua.
On December 29, 2007, after exhausting all avenues of recourse, Antigua won the right to ignore up to $21 million worth of U.S. copyrights each year. Antigua had been asking for $3.4 billion a year in copyright exemptions. The U.S. had argued for $500,000 in exemptions.
Rake Free Poker at World Poker Exchange
WSEX launched one of the most creative promotions in the history of online poker in April 2006. The company decided to pay all players 100% rakeback at its World Poker Exchange (WPEX) online poker room. This had been tried before several times by others before but failed.
WPEX was an established poker room averaging about 100 peak players daily at the time. This was the first time an existing poker room with a player base suspended rake. The goal was to convert poker players into casino and sports book players, making the poker product a loss leader. Rake was still taken from the tables because several other sports books shared the network. Players were paid their 100% rakeback every Monday at noon.  This was also part of the marketing scheme. Players could see just how much they were paying in rake.
Word spread quickly through online poker forums. Traffic spiked 500% over the course of a few weeks. Players could track their rake payments through their rake meter that was displayed in the poker software's cashier section.
Poker Security Issues
Rogue players quickly learned that WPEX did not have the experience to operate a poker room of its size after years of operating fewer than a dozen games at its peak. Bots and colluders infiltrated the poker tables. There were also server issues that created crashes during peak hours.
WPEX had a representative at the Two Plus Two poker forum who was heavily involved in player support and feedback. After months of negative feedback about the software and obvious cheating, WPEX committed itself to a massive poker software upgrade.  There were still issues with security and software stability.
Rakeback Promotion Abandoned
After this upgrade, rakeback was lowered to 90% in early 2007. In a few months, rakeback was lowered to 75%. Rakeback was then lowered to 70%, 65%, 60%, and then 50%. Eventually, the poker room dropped the rakeback promotion altogether. Most players abandoned the poker room because they could find better rakeback deals on more mainstream sized with exponentially more traffic.
UIGEA Effect on Worlds Sports Exchange
After the Unlawful Internet Gambling Enforcement Act (UIGEA) was passed in October 2006, WSEX found processing payments challenging. Firepay left the U.S. market in the days before the UIGEA was signed. In January 2007, Neteller left the U.S. market due to the arrest of two officers in the company. This left WSEX without proper payment processing.
WSEX got creative and set up echeck deposits like many other gaming sites did. After many months of processing echecks, the company abruptly stopped. Bank of America failed to honor most transactions involving its customers after it discovered the connection to WSEX. Other banks quickly discovered the relationship between WSEX and its payment processor too. This left WSEX with deposits that they could not collect in amounts well in excess of $100,000. WSEX also entered into agreements with gift card companies and other questionable processors that stiffed them.
Matchbook Sale
Matchbook was owned by WSEX. Matchbook was paying players in a timely manner and did not appear to share the same processing that WSEX did. Matchbook was spun off in February 2011 after a January 2011 announcement. The industry was hopeful that WSEX would pay players in their backlog with funds received in the sale. That never happened and industry observers were left to wonder what happened to the sale's proceeds. Matchbook accepted U.S. players up until the spinoff but immediately ceased U.S. operations on February 27, 2011. All U.S. players at Matchbook were paid.
Poker Room Closes
WPEX closed its doors in February 2012. The poker room traffic had dropped to 20-30 peak players. Most of those games were micro limits. It is assumed that those players were never paid.
WSEX Warning Preceded Failed Site
World Sports Exchange owed players at least $845,000 when it closed. That is just the amount reported to review site Sportsbookreview.com. That figure is certain to be much higher as most players would not know who to complaint to about their lost funds.
Canadian players should never play on U.S. facing sports books. There are too many dangers involved, even if the company is licensed in Antigua. WSEX no longer holds a license and is likely operating illegal in whatever location the company currently does business in and it is advised to avoid this company at all costs.
Lessons Learned World Poker Exchange Failure
World Poker Exchange was a part of the World Sports Exchange business.  The group dated back to the 1990's and was at one point one of the most respected sports book in the world.  Things went south after the UIGEA was enacted in October 2006.  The site accepted echeck deposits but was unable to collect on many of them.  This should have been a sign that there was a problem.  Players made phantom deposits and went to the poker room and lost that money to colluders.
Cashouts slowed drastically after the electronic checks were not collected by World Poker Exchange.  The lesson learned is to be immediately concerned once a site is having trouble collecting deposits.  When cashout speeds collapse after that, it is time to run.
What World Poker Exchange Was Right
World Poker Exchange was a small site.  It offered Texas Hold'em, Omaha, Omaha High/Low, Seven Card Stud and Seven Card Stud High/Low.  In April 2006, the site took a gamble and decided to offer players 100% rakeback.  The hope was that players would make sports bets and play casino games.  Rakeback was paid weekly.
The concept did not take off.  The software was terrible and the support was even worse.  The games became tough and the attraction to 100% rakeback collapse.  There was some collusion at World Poker Exchange that the security department was unable to catch.  The site lowered rakeback a few percentage points several times before giving up.
World Poker Exchange closed in February 2012.  World Sports Exchange, parent company of the poker site, failed in April 2013.
Where Are World Poker Exchange's Components Today?
The poker software at World Poker Exchange was retired.  Of the three founders, Jay Cohen is believed to be in Antigua.  Haden Ware pleaded guilty to charges related to World Sports Exchange in 2016.  He avoided jail time.  Steve Schillinger committed suicide shortly after the collapse of the company in 2013.
Scandals Related to World Poker Exchange
The nonpayment of players over the last several years of its life is the main scandal at World Poker Exchange.  Jay Cohen once served jail time after coming to the U.S. to fight an indictment related to World Sports Exchange in 2000.  Haden Ware waited until 2016 to face the music and avoided jail time.  Steve Schillinger committed suicide within days of the World Sports Exchange closure.
World Poker Exchange Player Impact
No players got paid at World Poker Exchange.  The site did not process any withdrawals during its last two years in business and some older cashout requests sat unpaid even longer.
Related Failed Sites
World Poker Exchange Timeline
World Sports Exchange, parent company of World Poker Exchange, starts accepting online and phone sports bets.

Co-founder Jay Cohen indicted for illegal sports betting.

Jay Cohen turns himself in to federal authorities in hopes of beating charges.

Jay Cohen found guilty of violating Wire Act and was sentenced to 21 months in prison.

Cohen serves time after exhausting appeals.

Cohen released from prison, returns to Antigua against parole conditions.

World Sports Exchange launches poker room called World Poker Exchange.

World Poker Exchange gives 100% rakeback deals.

World Sports/Poker Exchange stay in U.S. market after UIGEA.

Rakeback rate reduced to 90%, the first of several changes in rates.

Withdrawal speeds start to slow.

Sportsbook Review lowers rating for first time to B+ from A. This is first of many downgrades at the sports betting watchdog site.

Unpaid withdrawal reports exceed $100,000.

Unpaid withdrawal reports exceed $250,000.

Withdrawals stop being processed.

World Poker Exchange goes offline. Sportsbook and casino remain open.

World Sports Exchange goes offline permanently owing more than $1 million.

Co-founder Steve Schillinger of World Sports Exchange commits suicide.

Co-founder Haden Ware pleads guilty to violating Wire Act.

Ware avoids jail and receives six months of probation.
World Poker Exchange FAQ
When did World Sports Exchange launch?
World Sports Exchange accepted its first sports bet in January 1997.
Who were the World Sports Exchange founders?
Jay Cohen, Steve Schillinger and Haden Ware helped found World Sports Exchange.
Did World Poker Exchange offer rake free online poker?
World Poker Exchange offered 100% rakeback in April 2006.  This promotion ran for nearly a year before it was dropped to 90%.  It eventually became 65% before going away completely.
What happened to deposits at World Sports Exchange and World Poker Exchange?
Any money on deposit at World Sports Exchange and world Poker Exchange after 2011 was lost.
How much money was lost in the World Sports Exchange Failure?
Sportsbookreview.com received reports of losses above $1 million from its players. This is likely just a fraction of the actual losses.