Weekly Roundup July 14 2017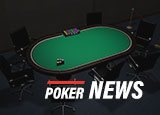 PokerStars Bails Out PKR Players
PokerStars bailed out shuttered PKR this week. PKR went offline unexpectedly in May after running out of cash. The former 3D poker site had downsized to the Microgaming Poker Network before going bust. PKR did not have any money to pay players that did not know until this week whether they would ever get paid.
PokerStars does not have any rake requirement for PKR players. The cash was paid in full without any strings attached. Players may go to the tables at PokerStars or withdraw the funds immediately.
New Jersey Posts Worst Online Poker Month in History
New Jersey online poker sites combined to rake just $1.74 million in June. That is the lowest recorded amount in the history of regulated New Jersey online poker. It launched in November 2013.
It was not all bad news for New Jersey's legal online gaming market. Online casino games won $18.5 million. That was up 28 percent over the previous year. Golden Nugget and Betfair combined to win $5.5 million last month. That led the New Jersey online gaming market.
US Drops Charges Against Bodog Founder
Bodog founder Calvin Ayre received good news this week. The US dropped felony charges against him related to Bodog and online gambling. Bodog, Ayre and other executives were charged with accepting illegal bets. The Bodog.com domain name was returned to the group for $100,000.
Calvin Ayre's website states that the case was dropped entirely. On the other hand, Forbes reported that Ayre pleaded guilty to a single misdemeanor through a conference call from Vancouver, BC. The punishment, as reported by Forbes, is a $500,000 fine and a year of unsupervised probation. Bodog and its employees agreed to not pursue more than $60 million that was seized.