Eurolinx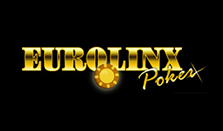 2005
2009
Out of Business
All player funds lost
Malta, Curacao, and KGC
Site was a scam, likely from day one
Eurolinx was a poker room that was on the Microgaming Network for much of its history. They grew in stature due to a heavy focus on lucrative player promotions. The same model which led to their success also led to their downfall as the site was paying way more out than it was bringing in. In the wake of Eurolinx's failure, many felt dismayed at the lack of bailout from Microgaming.
Screenshots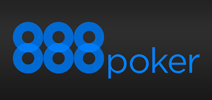 Large player traffic
Above average quality of games
Social, recreational player focused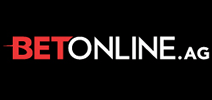 Third largest U.S. facing poker room with growing traffic.
Excellent and consistent payment processing.
Relatively juicy games.
Eurolinx History
Eurolinx was a skin on the Microgaming Poker Network.  It opened in 2005.  It appears that it was a scam from day one.  The site offered rakeback and bonus deals that were too good to be true.  Eurolinx bonuses cleared using the dealt method, meaning a player could fold preflop and the hand would still count.  Microgaming paid skins based on the contributed method, meaning a player would have to put money in the pot for Eurolinx to get paid.  This meant that players could sit at the tables and fold while clearing a bonus and Eurolinx would not receive a dime for the action.
These inflated rakeback and bonus deals came back to haunt Eurolinx.  It became apparent that Eurolinx was insolvent in 2008.  The site continued to offer generous reload bonuses up until its last days in business in an attempt to attract deposits.  Eurolinx closed and all player funds were lost.  Microgaming decided that it would not get involved even though it held some of those funds.
Eurolinx Operations
Eurolinx was a U.S. facing member of the Microgaming Network. It launched in 2005 on the Tain Network. Tain collapsed after the UIGEA went into effect in the U.S. and most skins moved to either iPoker or Microgaming.
Eurolinx offered players great rakeback and bonuses when on Tain. That continued when it moved to Microgaming in 2007. Some of these deals were only offered privately and violated network rules. Many of these offers paid players back more than 100% rakeback.
The Eurolinx bonus cleared using the dealt rake formula. This means all a player had to do was get dealt in the hand to clear the bonus. That was an interesting bonus structure considering Microgaming paid its skins using the contributed method. This means that a player had to put money in the pot for a skin to get paid. This bonus got abused by savvy players that also combined the offer with 40% rakeback. This did not include the 20% or more that affiliates also received in commission. This type of bonus, rakeback and affiliate structure is not sustainable.
Eurolinx also offered a casino. It seems few players gave it action. That is because the Eurolinx business model was geared towards experienced poker players. Most successful online poker players are able to avoid virtual casino games.
Eurolinx moved to Microgaming because it accepted U.S. players from 38 states. On November 10, 2008, Microgaming stopped allowing new U.S. players on the network. This was due to a domain seizure case in Kentucky and the UIGEA regulations were about to go into effect. This policy did not affect existing players on the network but it still hurt Eurolinx tremendously as it was heavily marketed in the U.S. market.
Eurolinx had a disproportionate number of winning players. This meant that fewer players deposited on Eurolinx than withdrew. The skin depended on clearinghouse payments on the network to float it.
BetonBet Acquisition
BetonBet was a U.S. friendly sports book, casino and poker room. It used Microgaming for its casino and poker software. It appears that it was also affected by the U.S. player restriction by Microgaming. The two sites merged in early 2009. The pair operated separately but with same owners. BetonBet was licensed in Malta.
Unique Licensing Structure
While BetonBet was licensed in Malta, Eurolinx's poker room was licensed in Curacao and its casino was licensed in Kahnawake. It is unusual for a company to license different parts of its business in three different jurisdictions. The company was reportedly operated out of Malta during its entire existence, but was not licensed there.
Slow Payout Complaints Start
Slow withdrawal complaints started hitting poker forums in April 2009. At the same time, Eurolinx owner Jo Remme approached a pro player employed by the company for a loan. This pro was Mark Karam. According to Karam, he was asked to loan Eurolinx $200,000 and he agreed. This loan was never paid back.
Microgaming Revokes License
Microgaming audited Eurolinx based on slow payout complaints. It was discovered that the company was extremely low on funds. Eurolinx immediately lost its Microgaming license and the site was shut down immediately. BetonBet was also shut down. The company claimed it was going into liquidation but that never happened. Eurolinx and BetonBet players were never paid. The theft was an estimated $3 million.
Licensing Agencies Distance Themselves
Malta immediately stated that Eurolinx was not licensed in its jurisdiction. This was only partially true since BetonBet did hold a license there. Malta did nothing to help players get paid. Curacao and Kahnawake said little and helped players even less. None of the three licenses held by the company got involved in payouts and no liquidation ever took place.
Lessons Learned From the Failure of Eurolinx
Eurolinx was probably a scam from the beginning.  In hindsight, it had all of the telltale signs.  Eurolinx offered rakeback that was above the allowed limit on Microgaming.  The bonus cleared using dealt raked hands when Microgaming paid skins using the weighted contributed method.  This means that Eurolinx was paying profitable bonuses to players that did little more than fold every hand.
As payouts started to slow, Eurolinx offered high dollar reload bonuses to players.  This is an obvious sign that something is wrong and the site is trying to raise funds.  Microgaming pulled the plug on Eurolinx.  It was later exposed that Jo Remme, owner of Eurolinx, had a history of running scams.
Microgaming had a history of licensing operators that failed and stiffed players.  This was another lesson learned in that department.
What Eurolinx Was Like
Eurolinx looked just like any other Microgaming Poker Network skin.  It had access to the same cash games and tournaments.  Players chose Eurolinx because it paid players 40% rakeback.  The network cap was 30%.  It also offered reload bonuses that often returned over 100% rakeback, depending on the style of play.
Where are Eurolinx Components Today?
Jo Remme was never apprehended for the Eurolinx scam.  He invested in an online casino group known as Leojackpot.  He was exposed by a coworker as a silent partner.  In other words, he ran off with enough money to start a new online gambling company, but couldn't pay players.  The Microgaming Poker Network lives on as a thriving poker platform.
Scandals Related to Eurolinx
Snapshot
Player Funds Lost?
Yes
Last Payout:
2009
Additional Resources:
Eurolinx scam
The Microgaming Poker Network was a disaster at the time. There were several other situations where skins on the network failed during this same era.  Examples include Tusk Investments and Bet Hold'em.  Microgaming had a history of burying its head in the sand when one of its licensees failed owing players money.  Eurolinx was just one of those examples.
Jo Remme had other scandals before Eurolinx, according to reports. LeoAffiliates, the affiliate company for LeoJackpots, later stiffed players and partners.  It had ties to Remme.
Eurolinx acquired BetOnBet in 2009, months before the company's collapse. Eurolinx was ultimately responsible for player deposits at BetOnBet but failed to honor them.
Eurolinx Player Impact
All Eurolinx players were stiffed.  This was especially angering to former customers because the site accepted deposits up until its last day in action.  It is doubtful that the site had no money at all.  Players have long accused Microgaming and Jo Remme of pilfering the operation before shuttering it.
Related Failed Sites
Eurolinx Timeline
Eurolinx launches on Tain Network.

IGEA passes in U.S., Eurolinx stays in market.

Tribeca Tables and Eurolinx merge player pools.

Eurolinx moves to Microgaming after Tain bans U.S. players.

Microgaming skins complain about Eurolinx rakeback and bonus policies.

Players start to complain about slow cashouts.

Microgaming closes Eurolinx, site goes into liquidation.

Players still not paid.
Eurolinx FAQ
When did Eurolinx launch?
What networks were Eurolinx on?
Eurolinx opened on the Tain Network. It moved to the Microgaming Poker Network in 2007.
Did Eurolinx accept U.S. players?
Yes, however, it was banned in as many as 12 states during its Microgaming era.
Did Eurolinx players ever get paid?
No. Eurolinx stiffed all players.  Affiliates also never got paid.
Who owned Eurolinx?
Jo Remme was the owner of Eurolinx.
Was Jo Remme involved in LeoJackpot?
Yes. He was a part of the marketing program.
Was BetOnBet related to Eurolinx?
Yes. Eurolinx acquired BetOnBet within a year of its failure.  All funds at BetOnBet were lost.