Purple Lounge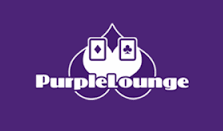 2004
2012
Out of Business
Poor financial practices
Purple Lounge was a long standing poker room which spent most of its time on the Microgaming Network. They shed their US players after UIGEA but appeared to survive as the poker room focused on European players. By 2011, the site was plagued by slow payouts and ultimately closed in 2012 without paying players. The closing of Purple Lounge also had ripple effects on the reputation of Microgaming and Lotteries and Gaming Authority in Malta.
Screenshots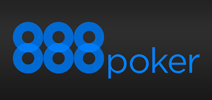 Large player traffic
Above average quality of games
Social, recreational player focused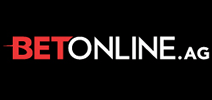 Third largest U.S. facing poker room with growing traffic.
Excellent and consistent payment processing.
Relatively juicy games.
Purple Lounge History
Purple Lounge launched in 2004. It was a Microgaming online poker room and casino. The site accepted Americans until the UIGEA passed in October 2006.
Purple Lounge appeared to survive the UIGEA and loss of its U.S. players unscathed. It concentrated on European players. It paid 30 percent rakeback to its poker players, the maximum allowed on the Microgaming Poker Network. Casino players were offered reasonable offers to play the house games.
The casino conglomerate ran into trouble in 2011. Players started to complain about slow payouts by the summer of that year. By the end of 2011, all withdrawal requests were going unpaid.
Even though payouts to players dropped to nearly zero, Purple Lounge changed poker networks. All poker players were moved to the Entraction Network, later known as IGT. This was a declining poker network and the move made little sense to players at the time.
The network failed within a year of this move. IGT left most gray markets, which cause it to lose most of its traffic.
The move to Entraction mattered little to players. None ever got paid.
Media Corp owned Purple Lounge. Media Corp loaned over $1 million to this poker room to help keep it afloat in its final year. This did not help keep the doors open.
In April 2012, Purple Lounge shut its virtual doors. It did not contact players or make any public statement. It simply went out of business like so many other Microgaming casinos before it.
Microgaming Sites Have History of Closing Without Paying Players
Microgaming casinos and poker rooms have a history of imploding. The list is long. It includes Bet Hold'em, Tusk Investments, 24Poker, 5050 Poker, Eurolinx, and BetOnBet.
Each time a Microgaming site failed, the company buried its head in the sand and simply did not care. The site allows its licensees to process payments without any oversight. Even worse, when the poker sites failed, Microgaming refused to even refund players what was in the clearinghouse. Microgaming simply kept this money and refused to entertain the idea of paying these funds to affected players.
Licensed in Malta
The Malta Lotteries and Gaming Authority (LGA) was the licensing body for Purple Lounge. The LGA is little more than a webhosting service. The group does not get involved in player disputes, nor does it revoke licenses from sites that refuse or are unable to pay players. Examples of this include Everleaf Gaming, Eurolinx, Stryyke, and numerous white label sites.
Conveniently, Maltese regulators revoked the Purple Lounge license at the time it went down. The LGA then refused to get involved in helping players recover funds. This is the same story every time a poker or casino site fails in Malta.
Liquidators and a former Purple Lounge executive offered players a solution. They were offered pennies on the dollar but a majority of players were required to approve the deal. That never happened. Players did not receive anything. All deposits are lost forever.
Lessons Learned From Purple Lounge Failure
Purple Lounge was a site with a reputation of being solid.  It operated for eight years.  Most of that time was on Microgaming, a platform with a history of skin failures.  Players should always be careful on this network.  They moved to Entraction in 2012, a few months after the slow payouts started.  That was a struggling network and was a step down from Microgaming.
The lesson learned is that a skin that is on Microgaming should always be approached cautiously.  A site that moves to a lower tier network is always the sign of a problem.
What Purple Lounge Was Like
Purple Lounge was no different than other Microgaming skins.  There was nothing unique or unusual about it. It accepted U.S. players until the UIGEA passed in 2006.  Its Entraction skin had little traffic, especially after the network banned about half of the countries it accepted.
Where Are Purple Lounge Components Today?
The Microgaming Poker Network is still alive and well.  Entraction collapsed amid banning numerous countries and a flight of skins.  It closed in December 2012, not long after Purple Lounge went dark.
Scandals Related to Purple Lounge
Snapshot
Player Funds Lost?
Yes
Last Payout:
2011
Purple Lounge did not pay its players when it closed without notice.  This is the only scandal they are related to.
Player Impact
Players were offered pennies on the dollar in the liquidation of Purple Lounge.  A majority of players had to approve the deal.  That did not happen.  Players did not receive anything.
Related Failed Sites
Purple Lounge Timeline
Purple Lounge launches on Microgaming Poker Network.

Purple Lounge leaves U.S. market after UIGEA signed into law.

Complaints surface about slow payments from Purple Lounge.

Purple Lounge poker site moved to Entraction.

Purple Lounge closes without notice.
Purple Lounge FAQ
When did Purple Lounge launch?
Purple Lounge opened in 2004.
Did Purple Lounge accept U.S. players?
Yes. They accepted U.S. players until the UIGEA was signed into law in October 2006.
What network was Purple Lounge poker on?
Purple Lounge opened on the Microgaming Poker Network.  It moved to Entraction for the last three months of its life.
Where was Purple Lounge's regulator located?
They were regulated in Malta.
Did Purple Lounge players ever get paid?
No. Affected players voted down a proposal that would have paid players pennies on the dollar.