Tusk Investments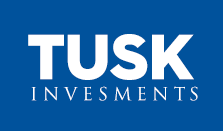 2005
2008
Out of Business
Players received five cents on the dollar
Kahnawake Gaming Commission
Outrageously high, unsustainable rakeback, bonus and affiliate deals
Tusk Investments was a collection of over two dozen white label Microgaming skins which focused on high rakeback rates to attract players. Microgaming rakeback limitations were ignored by Tusk and eventually eCogra suspended the seal and endorsements of Tusk sites. They closed soon afterwards with players receiving 5 cents on the dollar five years later.
More About Tusk Investments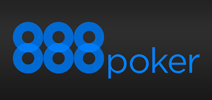 Large player traffic
Above average quality of games
Social, recreational player focused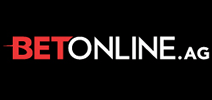 Third largest U.S. facing poker room with growing traffic.
Excellent and consistent payment processing.
Relatively juicy games.
Tusk Investments History
Tusk Investments was founded in 2001. Located in Australia, Tusk Investments managed operations for 28 Microgaming online poker rooms and casinos as part of its main business. The Microgaming licensing business was launched in 2005. Tusk Investments held one license and sold skins to sublicenses. These sublicenses are often referred to as white labels. Microgaming referred many companies to Tusk Investments. The poker side of Tusk operated as MyPokerProfit, while the casino side operated as CasinoAction.
These white labels were virtually identical. The only differences between the skins were logos and color schemes. Each white label owner was a glorified affiliate. These owners handled the marketing for their skins. Tusk handled every other aspect of site operations. This includes payment processing, support, security, and network communications.
Tusk Bankruptcy Pays Players Pennies on the Dollar
Players received about five cents on the dollar for balances in 2013 after waiting nearly five years.
Tusk Skins
There were a total of 28 white labels operating under Tusk. Those skins were:

Battlefield Poker
Royal Card Club
Red Nines
Arctic Poker
Raw Poker
Poker.ie
Daily Poker
Flush Draw Poker
Will Bet Poker
Bet Road Poker
Grand Central Poker
Off The Rail Poker
Privy Poker
Berserk Poker
Atomik Poker
Dave's Poker Room
Hetman Poker
Hot Pepper Poker
Poker Seas
TilttAA Poker
Loose Games Poker
CPT Gaming Poker
Ice Bear Poker
GoHard Poker
Caya Poker
Mr Urban Poker
Poker Sweden
Euro Poker Dream
eCOGRA Seal Suspended
On February 15, 2008, eCommerce Online Gaming Regulation and Assurance (eCOGRA) suspended the seal of approval of many Tusk skins. This was done after the group failed an audit. eCOGRA is an online gambling oversight group that was created as somewhat of a licensing board. Most of the members are Microgaming licensees.
On February 20, 2008, a representative of CasinoAction stated that this suspension was nothing more than a formality. They expected the license to be reinstated soon. That never happened.
Tusk Closes
On February 27, 2008, all Tusk skins closed with no notice. The company stated that it would go into liquidation. Microgaming revoked its license at the same time.
Players and white label owners were both caught by surprise. The company appeared to outsiders and skin owners as being profitable. The problem lied in the business model.
Rakeback Issues with Microgaming
Microgaming allows skins to offer players up to 30% rakeback. This was also the case when Tusk was still in business. Tusk Investments and their skins mostly ignored these rules. The group was thought of as being "rakeback skins" to other Microgaming operators and the network. A rakeback skin is a poker room that provides high rakeback and bonus deals to players. The business model of these skins is typically to poach players from other skins on the network. A large skin will market to players and draw them in with a standard offer. A rakeback skin would then come and offer a player a deal that is higher than allowed by the network. In some cases, players were receiving as much as 70% rakeback on Tusk skins. Tusk looked the other way.
On Their Way Out
Microgaming was already trying to force the issue with Tusk. Had Microgaming been successful in removing Tusk from the network, the lack of liquidity would have been exposed. It is possible that Microgaming was about to kick Tusk off the network for violating rakeback rules and the group was proactive that their time as an online poker operator was over.
Tusk Liquidation
It was reported that the group owed $5.3 million in player balances. The liquidation process provided about $800,000 in cash. The attorneys and liquidators billed a large portion of this amount over the years.
Only about one-fourth of that money went back to players. Players that lost money in the Tusk Investment liquidation received about five cents on the dollar in 2013.
Avoiding Rakeback Skins
The lesson learned here is twofold. Rakeback skins that provide no value to the network are susceptible to problems that can cause a bankruptcy. Not only are their margins very low, rogue operators that do not care that they are violating their agreement with the network often run them. If the network gets fed up and kicks a rakeback skin off of the network, there will be a run on the bank. If the poker room has been using player deposits to operate, the site will go bankrupt.
History of Microgaming Failures
There is also another issue with the network. Microgaming has been known to allow many licensees to fail. Microgaming does nothing to audit skins and verify that they are holding player deposits in separate accounts. In addition to Tusk, Betcorp, Eurolinx, BetOnBet, 24Poker, and 5050 Poker have all closed without paying players. Bodog bailed out Betcorp players, who played under the brands WWTS and BetHoldem, but all other players lost their entire balance. Microgaming does nothing to help players after a bankruptcy of their skins either. They claim no responsibility.
Network operators have a responsibility to their players to keep the network safe and secure. Microgaming's actions over the years have proven that they feel that is not the case. This attitude has caused players to lose over $10,000,000 at Microgaming skins over the years.
Lessons Learned From Tusk Investments Failure
Tusk Investments was a white label provider on the Microgaming Poker Network.  Like most sites on the platform, Microgaming did not bother to vet the company nor audit its books to ensure that player funds were safe.  Tusk was the first of several white label failures in the poker world.  Tusk Investments permitted skin owners to give rakeback at obscene levels.  Some players received 70% rakeback.  Affiliates also got a cut.  This left little for network royalties, operations or payment processing.
These rakeback and affiliates deals made Tusk Investments unprofitable and it failed because of it.  The lesson learned is to be wary of sites that give too much rakeback to players.  Microgaming sites should be approached with skepticism due to this and other issues on the network.
What Was Tusk Investments Like?
Tusk Investments' skins were just like any other Microgaming Poker sites.  The only difference is the amount of rakeback players received.
Where Are Tusk Investments' Components Today?
The Microgaming Poker Network is still in business.  Tusk Investments was liquidated in 2013 and is no longer a going concern.
Scandals Related to Tusk Investments
Players getting paid only five cents on the dollar was just one of the scandals related to Tusk Investments.  It was paying rakeback amounts higher than the Microgaming Poker Network's policy allowed.  Microgaming was about to boot Tusk Investments from the network when it shuttered.  This was not the only scandal on Microgaming when players did not get paid.  Bet Hold'em, Eurolinx, BetOnBet, 24Poker and 5050 Poker are other Microgaming skins that folded and did not pay players.
Microgaming had another scandal that revolved around Tusk Investments.  The network provider referred prospective skin buyers to Tusk Investments for turnkey sites.  When Tusk Investments folded, Microgaming did nothing to help those site owners recover lost funds.
Player Impact
Tusk Investments closed in 2008.  Players had to wait until 2013 to receive any money.  This required filing a claim with the liquidation company.  Players only received five cents on the dollar for this effort.
Related Failed Sites
Tusk Investments Timeline
Tusk Investments opens in Australia.

Tusk Investments gets into the online poker business and opens a Microgaming white label business.

Tusk Investments stays in U.S. market after UIGEA is enacted.

Microgaming demands Tusk Investments stop violating rakeback rules. Tusk ignores demand.

eCOGRA suspends seal and endorsement of Tusk Investments after audit.

Tusk Investments closes, all skins fold.

Tusk Investment players receive five cents on the dollar for deposited funds.
Tusk Investments FAQ
When did Tusk Investments get into the online poker business?
Tusk Investments launched its Microgaming white label business in 2005.
Did Tusk Investments accept U.S. players?
Yes. Tusk Investments accepted players from all states before October 2006 and 38 of them after that date.
What skins were operated under Tusk Investments?
Battlefield Poker, Royal Card Club, Red Nines, Arctic Poker, Raw Poker, Poker.ie, Daily Poker, Flush Draw Poker, Will Bet Poker, Bet Road Poker, Grand Central Poker, Off The Rail Poker, Privy Poker, Berserk Poker, Atomik Poker, Dave's Poker Room, Hetman Poker, Hot Pepper Poker, Poker Seas, TilttAA Poker, Loose Games Poker, CPT Gaming Poker, Ice Bear Poker, GoHard Poker, Caya Poker, Mr Urban Poker, Poker Sweden, Euro Poker Dream were the skins under Tusk Investments.
Was there rakeback at Tusk Investments?
Yes.  Many sites violated the Microgaming rakeback rules.
When did Tusk Investments' skins close?
What happened to player funds at Tusk Investment sites?
Players were paid five cents on the dollar. It took more than five years to settle the liquidation.